Top Ten Things Rheumatologists Should Know When Ordering Imaging
Save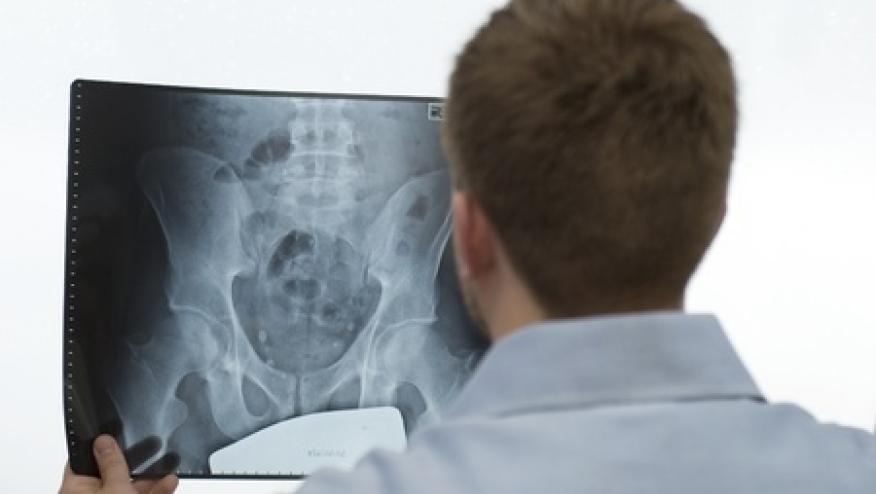 As a musculoskeletal radiologist, I work every day with rheumatologists. I have been in practice for approximately 17 years and had a musculoskeletal radiology fellowship prior to establishing my practice. I greatly enjoy working with rheumatologists and their patients and, like you, want to get the most out of the imaging studies you order.
As such, here are my top ten things every rheumatologist should know when ordering imaging:
Please provide clinical data - Very often we are not given any or very little clinical data. It is always helpful for the radiologist to know what is the joint involved or area of interest, so we can pay particular attention to that joint. Personally, I try to look at the imaging first without looking at the history so I can be objective. Once I have looked at the study the first time I look at the history and see if it guides me to something I may have missed on the first review or maybe it helps me narrow the differential diagnosis. Overall it is very helpful to have good clinical data.
Use radiographs first before advance imaging - As a rule, I would always recommend X-ray evaluation first before obtaining CT or MRI, especially in the rheumatology patient. X-rays can provide an overview of the process and are also more cost efficient.
Only use MRI when needed - MRI is very helpful to evaluate a joint when X-rays are negative and there is unexpected/ unexplained pain. MRI is often very sensitive to detect occult injuries and findings. MRI is very helpful to evaluate a joint and see if there is a joint effusion or possibly occult soft tissue findings such as a gouty tophus. In addition, MRI can detect bony erosions and other possibly occult processes such as stress fractures or avascular necrosis.
When suspecting AVN in one hip get an MRI to confirm but also make sure to evaluate the contralateral side - Avascular necrosis is often occult on X-rays and can often be bilateral. Common etiologies include steroid use, sickle cell anemia, vasculitis, and alcohol abuse but is often idiopathic.
MRI of the sacroiliac joints may be a useful tool - On MRI we can often see occult findings that may affect treatment. We can evaluate if there are effusions in the sacroiliac joints, juxtaarticular erosions, or periarticular bone marrow edema. If there are positive findings on MRI it may provide justification for the rheumatologist to begin treatment and also provide a finding that can be evaluated/followed up for progression/improvement in the future.
CT can be useful - CT does have a role in the care of the rheumatologic patient. It can be used in cases where the patient cannot undergo an MRI and advanced imaging is warranted. It can be used to evaluate discrete bone lesions which could be neoplastic. There is some literature that it is helpful in evaluating for active disease in gout but it may be too early to use practically/reliably at this time.
Please know that radiologic findings can be nonspecific - We do try to be specific and try to arrive to one diagnosis but, often there are concomitant/mixed findings and often we cannot arrive to one diagnosis. This is where the rheumatologist needs to use all of the data (clinical, serologic, radiographic) and arrive at the best diagnosis for the patient.
Findings on X-ray can be chronic - We cannot tell the acuteness of a radiographic finding on radiographs. We would need MRI to help look for more acute findings such as soft tissue or bone marrow edema or joint effusions.
Fluoroscopic guided injections and aspirations are helpful - The radiologist can help aspirate a joint and send the specimen to the laboratory to evaluate for crystal disease or possible infection. In addition, diagnostic/therapeutic injections into joints may be helpful to diagnose the pain source and also possibly provide longer term relieve of the patient's pain.
Radiologists can be helpful in discussing particular cases - I often get calls or visits from rheumatologists wanting to discuss a particular case. We are very happy to do so. We look at ourselves as consultants and are available when needed. We can discuss the case prior to imaging to see what would be the best strategy of imaging or we can discuss the case following imaging to see if there is anything we can come up with together to try and improve patient care.
Disclosures
The author has no conflicts of interest to disclose related to this subject