Unproven But Profitable Stem Cell Clinics
Save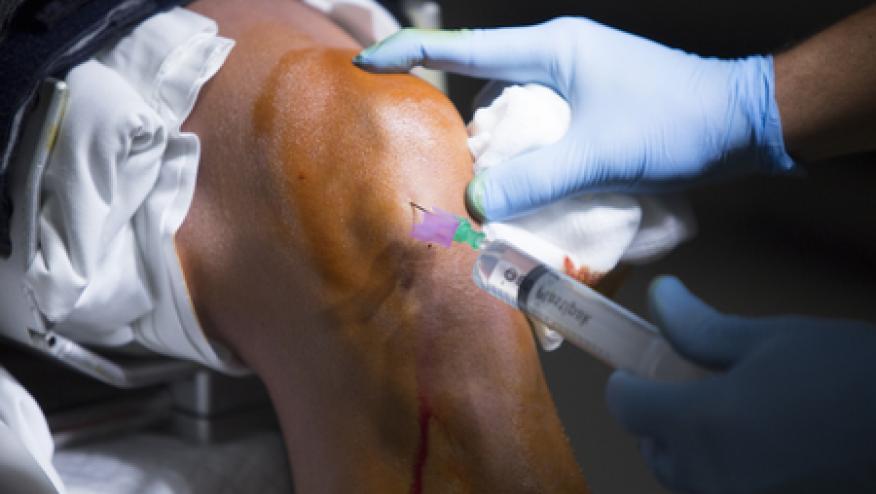 JAMA features a report on the controversy of stem cell treatments for musculoskeletal (MSK) disorders.
Stem cell clinics are popular and proliferating as they are largely a cash business and fall outside of FDA regulatory control. In lieu of scientific proof, most advocates use patient testimonials and the placebo effect to back up their claims. 
Such therapy is promoted as "natural" alternatives to major surgery, such as joint replacement.
JAMA points out that the number of US clinics offering unproven stem cell therapies at least doubled annually from 2009 to 2014, and from 2014 to 2016, approximately 90 to 100 new stem cell business websites appeared yearly. In 2016, they found 351 US companies were marketing stem cell interventions at 570 clinics.
Stem cell therapy is marketed for osteoarthritis and numerous MSK conditions but it's also expanded into beneficial claims for treating Alzheimer disease, erectile dysfunction and Parkinson disease; there are even stem cell eye drops to improve vision.
Given that these therapies use autologous cells injected back into the same patient, this falls outside of FDA regulation. In August 2017, the FDA announced they would step up enforcement activity in the area of stem cells "to make sure the agency is separating the promise from the unscrupulous hype."
In November 2017 the FDA rolled out a "comprehensive policy framework" for the development and oversight of regenerative medicine products (AKA stem cell therapies). The FDA and the department of Justice have investigated several companies for their unscrupulous promotional practices. 
While there are several well designed scientific trials in progress and some can be found on ClinicalTrials.gov - some companies have used this site as a marketing measure. 
There is now an American Association of Stem Cell Physicians (AASCP) and fee-based courses designed to teach the "science" and practice of stem cell therapy are offered.
Advocates who are practicing in regenerative therapy clinics claim they are seeing results with it as they "harness the power of the stem cells".
Critics point out that observational results are not proof of efficacy and note that with conditions that wax and wane, there's a placebo effect in play when you couple  "a bit of denial, too" and wishful thinking.
What is injected into the patient varies widely, as some stem cell injections add corticosteroids and hyaluronic acid into reinfused fat cells.
For now, these clinics are proliferating (without any proof) and profitable because of an unchecked see one, do one, invent one entrepreneureal zeal.
Disclosures
The author has no conflicts of interest to disclose related to this subject
Add new comment