Acne with JAK Inhibitors
Save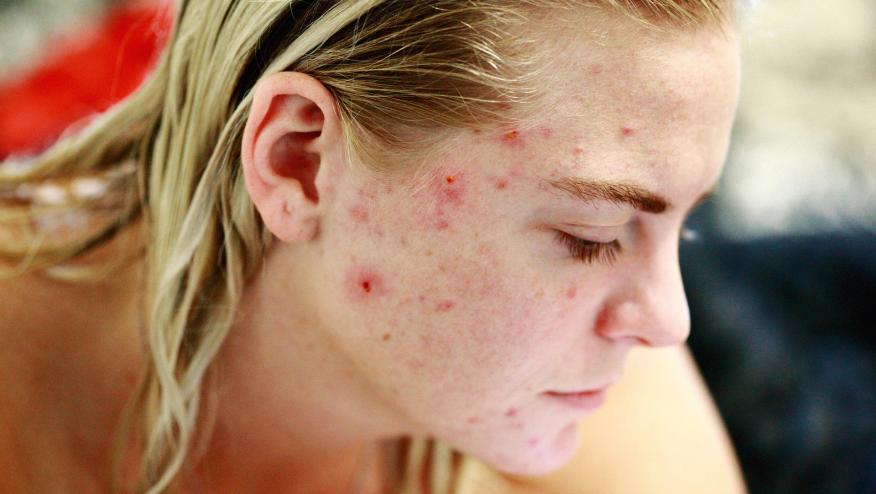 JAK inhibitors have become enormously popular and while their side effect profile has been delineated and reviewed, little mention is made of acne – an adverse event that may affect up to one-quarter of patients taking JAK inhibitors (JAKi).
JAKi are currently FDA approved for use in rheumatoid arthritis (RA), polyarticular JIA, psoriatic arthritis (PsA), atopic dermatitis, ulcerative colitis (UC) and ankylosing spondylitis (AS). But there are many clinical trials progressing to potential future indications in Crohns disease, alopecia areata, lupus, COVID-19, Sjogrens syndrome, dermatomyositis, vitiligo and orphan conditions like SAPHO, Still's disease, and hidradenitis suppurativa.
Cutaneous adverse events with current FDA approved JAKi were sought for by review of product labels and clinical trial results with tofacitinib (TOF), baricitinib (BAR) and upadacitinib (UPA).  As was reported with the Oral Surveillance warnings, skin cancers (mainly non-melanoma skin cancer - NMSC) have been noted in higher frequency in patients on JAKi. Similarly, the risk of opportunistic infection with herpes zoster is elevated with all the JAK inhibitors.
Acne was seldom noted in the clinical trial development of JAKi for RA, PsA and AS.  Acne was more apt to be reported in the UC and atopic dermatitis (AD) clinical trials.  More recent are reports of acne as an adverse event in atopic dermatitis (Eczema) clinical trials. While there are seldom reports of acne with TOF or BAR, recent studies with UPA suggest acne as a potential adverse event.  This skew may represent better assessment of skin (by dermatologist in atopic dermatitis trials) or recent heightened awareness of this potential AE.
A 2021 phase 3 trial of upadacitinib in combination with topical corticosteroids (TCSs) in 272 atopic dermatitis patients, mild-moderate acne (none leading to discontinuation) was noted more in those treated with UPA (15 mg, 13.2%; 30 mg, 19.8%).  
Similarly, the Measure 1 & 2 trials of UPA in atopic dermatitis saw acne as the most frequently reported treatment-emergent adverse event (7%, 13%, 15% and 17%) in different dosing groups (15 mg or 30 mg qd).
Skin Finding

Product Label Data

 

TOF

BAR

UPA

Acne

>2% in UC

<1% in RA

1.3% in RA

6% UC

10-16% AD

Rash

3-6% in UC

NA

4-5% in UC

H. zoster

1-5%

RA 1-1.4%

1-4%
All of this is curious as JAK inhibitors are currently under study because of their anecdotal success in treating SAPHO and palmoplantar pustulosis – conditions with similar pathology to neutrophilic acne vulgaris.
The risk of de novo acne with atopic dermatitis appears to be the same as the general population. There are studies showing that JAK/Stat activation is integral in atopic dermatitis and acne. Yet inhibition of JAK has yielded an unexpected AE in acne.  
The unusual risk of acne with JAKi appears to increase with patient age. Nevertheless, most cases are mild-moderate and will not necessitate drug discontinuation. Problematic cases may be comanaged with a dermatologist. Standard management of mild cases with tetracyclines, topical clindamycin and benzoyl peroxide would be reasonable first steps.
(Editors note: Thanks to Dr. Ken Gordon, Chairman of Dermatology at the Medical College of Wisconsin, for bringing this topic to my attention)
Disclosures
The author has received compensation as an advisor or consultant on this subject
Add new comment