EULAR 2022 – Day 4 Report
Save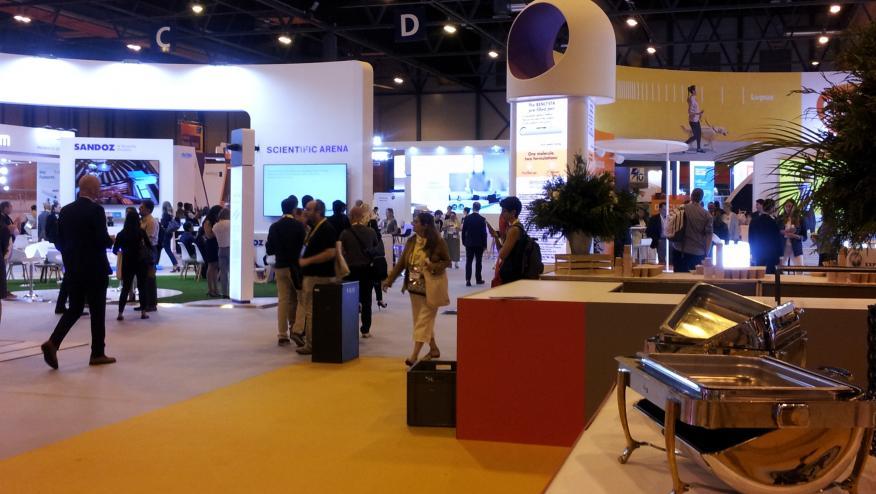 Bags are packed, ready to go, but wait there's more abstracts to show.
The big news today were the "late breaking" abstracts. This is usually a favorite session of many as this is where the newest of study data often is showcased. 
Here are my favorite late-breakers from Day 4.
Baricitinib in JIA.  Abstract LB002  – This appears to be a registration (new indication) trial for  baricitinib, now being applied to the juvenile idiopathic arthritis patients.  This was a multicenter, trial of  220 JIA patients, ages 2–18 yrs, who had either  extended oligoarticular, polyarticular  JIA, ERA or juvenile PsA. They had to have failed ≥1 cs/bDMARDs.  After an initial PK study for dosing, 219 received open-label (run-in phase) BARI (4 mg dose equivalent, dosed to weight) daily for 12 weeks. At the endo of 12 weeks 76% responded with a ACR30 response and the responders (n=163) continued into a 32-week double-blind withdrawal phase. Overall the time to flare was significantly shorter with placebo and flare rates were higher with  PBO 51% vs. 17% with continued BARI.  There were no safety surprises, no deaths, MACE or uveitis. There was one H. zoster and serious adverse events were low (2.7%). 
BE OPTIMAL – Bimekizumab  in bDMARD-naïve PsA.  Abstract LB0001 – Dr. McInnes presented the resultsof this phase 3, 24 week trial of BKZ vs adalimumab vs placebo. A total of 852 patients were randomized and treated for 52 weeks. At week 16 (the primary endpoint) ACR50 responses were: 10% PBO, 43.9% BKZ and 45.7% ADA.  The skin responsed (PASI90) favored BKZ with a 2.9% PBO, 61.3% BKZ and 41.2% ADA response seen at week 16.  Minimal disease activity was seen in 45% at week 16. There was no xray progression in the BKZ or ADA patients and there were no safety signals of concern (candida infections were low in BKZ 2.6%).
Deucravacitinib Succeeds in SLE Phase 2 study. Abstract LB0004 – This novel TYK2 inhibitor has been successfully studied in psoriasis, psoriatic arthritis and now in SLE.  The so called "PAISLEY" study enrolled 363 active SLE patients (SLEDAI-2K ~ 11) and randomized them to either placebo or DEUC 3 mg bid, 6 mg bid or 12 mg qd for 48 weeks. At week 32 the SRI-4 response rate was PBO 34%, 3 mg bid 58%, 6 mg bid 49% and 12 mg qd 45%.  CLASI-50 (Skin) responses were also significantly better with DEUC 3 mg bid (70% vs 17% PBO).  The joint responses also favored DEUC 3 mg bid (68% vs 45% PBO). Whle dsDNA dropped and C4 levels rose, not much more was reported regarding SLE outcomes (more to follow).  No major safety concerns were raised.
SAPHYR Study: Sarilumab in PMR.  Abstract  LB0006 -  Sarilumab was studied in patients with Relapsing Polymyalgia Rheumatica (PMR) in a Phase 3, randomized, Double Blind, Placebo Controlled Trial (SAPHYR study). While this study was designed to enroll 280 patients, enrollment was cut to 118 because of the COVID pandemic in 2020. This was a 52 week study with the primary endpoint being the number achieving sustained remission between week 12 and 52. Patients had a median CRP of ~ 6 mg/L and ESR of 22-25 mm/hr and a disease duration of nearly 300 days. At week 52  sustained remission was seen in 28% of SAR and 10% of PBO patients (p=0.19). SAR had less flares than those on PBO (45% vs. 67%) and SAR patients received significantly less glucocorticoids (total of 777 mg vs 2044 mg on PBO), suggesting a clear steroid sparing effect. The main side effect was neutropenia (15.3%) that was serious in 3.4%.
ADD THE FIRST COMMENT
Disclosures
The author has no conflicts of interest to disclose related to this subject