Industry Payments to Rheumatologists Dropped During COVID
Save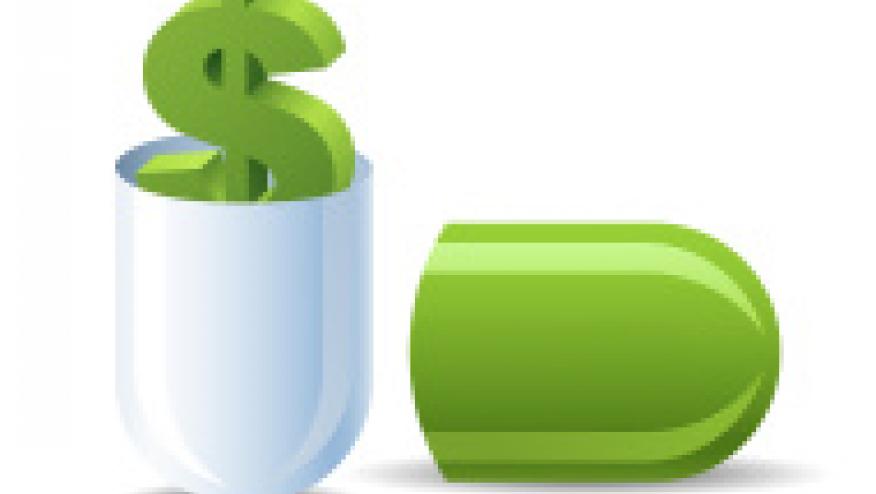 Having their clinics shut down and patients staying away during the COVID-19 pandemic was bad enough for physicians' finances, but now a new study finds that, at least for rheumatologists, payments from industry dried up as well.
During the 2 years before COVID-19 hit, monthly payments to U.S. rheumatologists averaged $500-$800, according to Anju Murayama, MD, of the Medical Governance Research Institute in Tokyo, and colleagues. But by April 2020, with most of the world in lockdown, the monthly average had shrunk to less than $200.
The number of rheumatologists receiving payments also declined substantially, from about 2,700 prior to the pandemic to fewer than 1,800 in the months after it took hold, the team reported in the Journal of Rheumatology.
Both figures have since risen from their mid-2020 nadir, but, as of December 2021 (the most recent period with publicly available records), had not yet recovered to their pre-pandemic levels. Mean monthly payments in that month stood at about $450 and some 2,300 rheumatologists were receiving them.
Data for the study came from the U.S. government's Open Payments database, cross-referenced with the National Plan and Provider Enumeration System and National Provider Identifier numbers to select physicians with rheumatology as their primary specialty. Notably, these data do not include payments in the form of royalties or research grants, nor those made to physicians' institutions instead of to them as individuals.
Not surprisingly, payments for travel and lodging almost completely vanished with the pandemic, declining 98%, Murayama and colleagues found. Monies for meals and speaking dropped nearly as much, each by 72%.
Consulting fees withstood the lockdowns much better -- falling just 23% after March 2020.
The researchers set their study period as 2013 to 2021, and the data prior to 2020 held their own interest. The number of rheumatologists receiving payments hardly changed at all, bumping along between 2,500 and 3,000 per month; on an annual basis, some 4,200 to 4,400 took industry money each year from 2014 to 2019. Over this period, however, mean payments per physician increased nearly 12% annually, far above the general inflation rate and even outpacing medical inflation.
Murayama and colleagues, in their discussion of the results, suggested that the declines in payments and numbers of rheumatologists receiving them might be a good thing.
Noting previous research linking such payments to increased prescribing of brand-name drugsopens in a new tab or window, the group said that "future studies" should look at the issue again with an eye toward discovering "whether this downward trend in general payments has contributed to reducing undue influence on rheumatologists' clinical practice."
Source Reference: Murayama A, et al "Trend in industry payments to rheumatologists in the United States during the COVID-19 pandemic between 2013 and 2021" J Rheumatol 2023; DOI: 10.3899/jrheum.220512.
Disclosures
The author has no conflicts of interest to disclose related to this subject