MMWR: Monkeypox Outbreak in Nine States
Save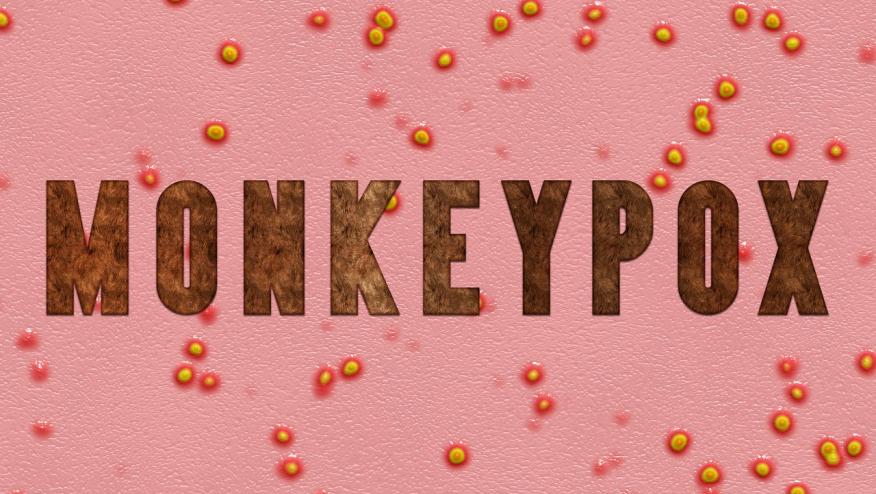 CDC is tracking multiple reported U.S. monkeypox cases, and monitoring cases in persons in countries without endemic monkeypox and with no known travel links to an endemic area; current epidemiology suggests person-to-person community spread.
Monkeypox, a rare disease caused by infection with Monkeypox virus, is endemic in several Central and West African countries. Cases in persons outside Africa are often linked to international travel or imported animals. Orthopoxviruses include Monkeypox virus, the causative agent of monkeypox. There are now case reports in the USA.
On May 17, 2022, the Massachusetts Department of Public Health laboratory confirmed the presence of orthopoxvirus DNA via real-time polymerase chain reaction (PCR) from lesion swabs obtained from a Massachusetts resident. Subsequent real-time PCR testing at CDC on May 18 confirmed that the patient was infected with the West African clade of Monkeypox virus. Since then, monkeypox has been reported by nine states in the US. Worldwide, 28 countries, none of which has endemic monkeypox, have reported laboratory-confirmed cases.
The United Kingdom announced a confirmed monkeypox case on May 7, 2022, in a traveler returning from Nigeria. On May 14 and 16, UKHSA announced a second unrelated cluster of two cases and a third clustered group of four cases identified at sexual health clinics; the four-case cluster involved persons who identify as gay, bisexual, or MSM.
Massachusetts. On May 4, a Massachusetts resident developed an anogenital rash 3 days after returning from international travel. This rash progressed to vesicles and pustules and spread to the face and trunk; the patient sought medical care four times at outpatient clinics during May 4–12, during which time common causes were ruled out. The patient was hospitalized on May 12 for management of refractory perianal pain from the rash. On May 17, the patient received a diagnosis of confirmed Orthopoxvirus by the Massachusetts LRN laboratory, and CDC confirmed Monkeypox virus West African clade the following day. 
New York. On May 4, a traveler returning to New York City (NYC) was evaluated for an oral lesion, and a new painful, perianal rash; the patient was tested and treated for a presumed common STI and sent home. The rash spread, progressing to pustules, and the patient was seen again and treated for a different STI; all testing results were ultimately negative. On May 19, after the announcement of the monkeypox case in Massachusetts, a clinician caring for the NYC patient notified the NYC Department of Health and Mental Hygiene (NYC DOHMH) about the possibility of monkeypox. The patient received a positive orthopoxvirus test result at the NYC LRN laboratory and continued to isolate at home. NYC DOHMH began identifying contacts, determining exposure risk, and facilitating PEP for at-risk contacts.
Other U.S. states. Over the next 5 days from the identification of the NYC case, multiple states received notifications from clinicians about suspected monkeypox cases; on May 23, an incident command structure was created within CDC's National Center for Emerging and Zoonotic Infectious Diseases to respond to this outbreak. As of May 31, nine states (California, Colorado, Florida, Georgia, Massachusetts, New York, Utah, Virginia, and Washington) have reported 17 patients with confirmed orthopoxvirus infections, which until proven otherwise, are considered to be Monkeypox virus during this outbreak response.
Fourteen patients of the 17 patients reported international travel involving 11 different countries during the 21 days preceding symptom onset, and 16 of the 17 patients identified as MSM. All patients were adults (average age = 40 years; range = 28–61 years), and all had rash onset dates during May 1–27; three patients were immunocompromised. Diagnosis of an orthopoxvirus infection occurred an average of 11 days after rash onset (range = 0–21 days) (Supplementary Figure 2, https://stacks.cdc.gov/view/cdc/117900). In addition to skin rash, patients commonly reported chills (12), fatigue or malaise (11), and lymphadenopathy (nine); fever was reported in seven patients (Table 2). Twelve patients reported prodromal symptoms before rash onset such as fatigue, fever, or headache. Among eight patients, the rash started in the genital or perianal area. All but one patient developed a disseminated rash, occurring on the arms, trunk, legs, and face.
Patients with monkeypox typically experience a febrile prodrome 5–13 days after exposure (range = 4–17 days), which often includes lymphadenopathy, malaise, headache, and muscle aches; this prodrome might depend on the nature of exposure (4). The prodrome is followed 1–4 days later by the onset of a characteristic deep-seated, vesicular or pustular skin rash with a centrifugal distribution (Figure); the lesions are well circumscribed and often umbilicate or become confluent, progressing over time to scabs. The rash can be disseminated. Some recent cases have begun atypically, with lesions in the genital and perianal region and without subjective fever or other prodromal symptoms. For this reason, cases might be confused with more commonly seen infections such as varicella zoster or sexually transmitted infections (STIs) (e.g., genital herpes or syphilis). The case-fatality ratio for the West African clade of monkeypox is reported to be 1% and might be higher in immunocompromised persons.
CDC urges health departments, clinicians, and the public to remain vigilant, institute appropriate infection prevention and control measures, and notify public health authorities of suspected cases to reduce disease spread.
Disclosures
The author has no conflicts of interest to disclose related to this subject
Rheumatologists' Comments