Polymyalgia rheumatica: more than just steroids at ACR22
Save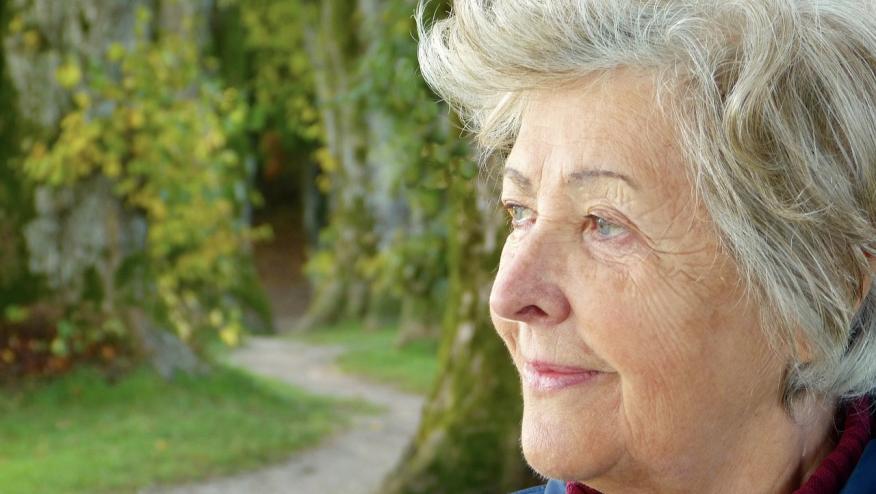 After decades of having little else proven apart from glucocorticosteroids with which to treat polymyalgia rheumatica (PMR), evidence for steroid-sparing options has grown in recent years, and this crescendo is set to continue at ACR Convergence 2022 in Philadelphia, PA.
After seeing some proof-of-concept studies for targeted therapies at last year's ACR, this year's meeting heralds not just one, but two phase 3 double-blind randomised control trials in PMR, both looking at IL-6 receptor inhibitors in refractory disease: the SAPHYR study with sarilumab, and the SEMAPHORE study with tocilizumab. In one of our most common inflammatory musculoskeletal diseases, where the majority of patients are on steroids one year after treatment initiation - and many indefinitely - such studies are clearly very welcome.
The SEMAPHORE study (abstract 1106), which was recently published in JAMA (https://jamanetwork.com/journals/jama/article-abstract/2796378), looked at 24 weeks of intravenous tocilizumab versus placebo in a study which spanned 17 French centers. Patients had to demonstrate disease activity on a routine care prednisone wean when going below 10mg daily. They were then weaned using clinician judgement and the disease activity measure PMR-AS, which does include the IL-6 dependent measure CRP.
Of the 100 patients who completed the study, significantly more patients on tocilizumab than placebo were able to wean to prednisone 5mg daily or less (or a drop of 10mg daily) at 24 weeks whilst maintaining disease control (67% vs 31%). Tocilizumab was also favored for many secondary endpoints, but the mean prednisone dose after 24 weeks of active therapy was only 2.3mg daily lower, and over half of all patients were still on prednisone at the end of 24 weeks. Other substudies, also to be presented ACR 2022, have looked at monocyte and granulocyte populations, and the lesser role of CRP in contributing to PMR-AS. Even if this does not represent the final study to solely inform registration, it does appear to be a substantive step in the right direction in a grossly underserved disease.
The SAPHYR study (abstract 1676), first presented in the late-breaking plenary at EULAR 2022 but provided in greater detail at this meeting, tested sarilumab against placebo, but with the sarilumab arm tested with a quicker, protocolized steroid taper: 14 weeks, rather than the 52 week taper in placebo. Despite this, it substantially and statistically significantly outperformed placebo on multiple relevant endpoints, including CRP-independent ones, and further abstracts at this meeting capture patterns in both persistent patient symptoms, and patient reported outcomes.
While both studies have some limitations. SAPHYR's recruitment was stymied by COVID, and SEMAPHORE has had to navigate questions about disease classification and endpoints in a disease where trial precedent is not as established as rheumatoid arthritis or psoriatic arthritis. Nevertheless, both are importantly being regarded as breakthrough studies, and may herald a new pipeline of clinical investigation of therapeutics in PMR.
Inevitably within rheumatology, a search for therapies often turns to JAK inhibitors, and the EAST PMR study (abstract 1107), which will be presented in an oral abstract session on Sunday, looked at 52 patients randomised either to a normal prednisone wean or tofacitinib monotherapy without glucocorticoids. The top-line readout suggests that tofacitinib could adequately replace glucocorticoids in the first 24 weeks of therapy, and that patients at baseline demonstrated an immunological profile with multiple characteristics amenable to JAK inhibitor therapy. While the details in Sunday's abstract session will be closely scrutinized, this promise hints at further work likely to come.
It is fitting that a scientific session on Monday morning (14M109, Room 201 at 9am) will also address some dilemmas in PMR, with talks on the role of imaging in PMR, as well the balance in adding immunosuppressive therapies to glucocorticoids in PMR patients. For a disease long neglected therapeutically, hope is taking a few further steps along the pathway of promise, towards real world delivery.
'14M109. Polymyalgia Rheumatica: New Tricks for an Old Disease'  https://meet.acrconvergence2022.org/meetings/AezZK9iq7kMbfHg7Q
Add new comment