The Power of Collaboration: Building Relationships to Amplify Your Impact and Have More Fun
Save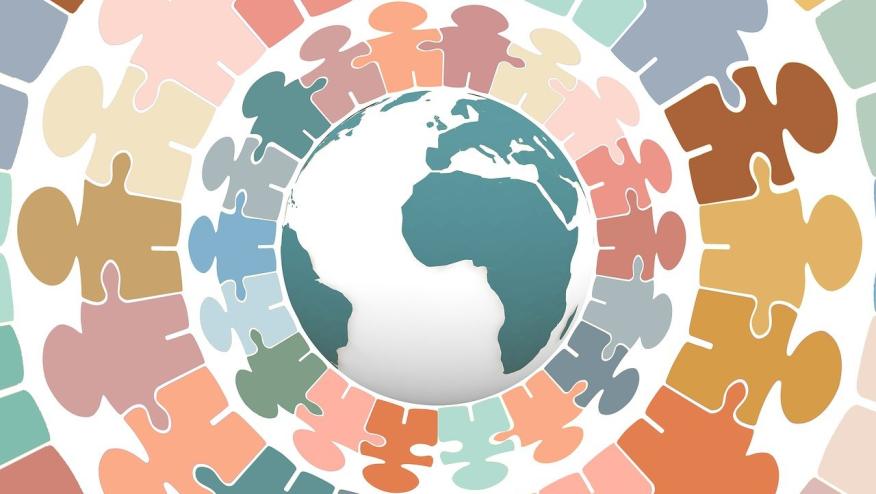 Collaboration has proven to be an essential ingredient for progress and innovation in rheumatology. It's what I love, and I can't imagine my career without the opportunities it has brought.
Throughout my work as an academic rheumatologist, I have learned that working alongside other clinicians, patients and researchers from diverse backgrounds brings about better ideas and faster progress. Together, we have tackled complex problems and innovated more quickly, all while enjoying the process.
Looking back on my first major collaboration, I admit that it felt daunting. At the time, I was a first-year rheumatology fellow, and I had become acutely aware of the striking health disparities in lupus. I had an idea for developing quality measures for the disease, but there were no local mentors who had done this kind of work. So, I decided to take a leap of faith and reach out to a researcher at UCLA who was working in this area. I sent her an email, asking if I could fly down to meet with her and learn more about her research. To my surprise and relief, she responded warmly and agreed to serve as a mentor on my first Rheumatology Research Foundation grant.
This experience taught me my first important lesson about collaboration: sometimes the biggest barriers to collaboration are the ones we put up in our own minds and reaching out and making connections can create great opportunities.
As a researcher, I believe that academic work should have a tangible impact on the lives of people with rheumatic diseases and not just remain in the academic realm. Collaborating with the American College of Rheumatology (ACR) has been crucial to achieving this goal. I have had the privilege of partnering with the ACR to develop tools and resources that aim to improve the quality of care and outcomes of people with rheumatic diseases. Our collaborations have been broad ranging, from development and implementation of the RISE registry to the creation of quality measures and guidelines. My work with the ACR taught me a second important lesson about collaboration: think big about impact and partner with people who have diverse perspectives, including academic researchers, practicing rheumatologists, patients, and others. 
In many ways, all these experiences in collaboration prior to the COVID-19 pandemic set the stage for the collaboration of a lifetime: establishing the COVID-19 Global Rheumatology Alliance (GRA) Registry. In the early days of the pandemic, we were so worried about our patients who were immunocompromised. But we had no data. The only way we were going to get data quickly was to collaborate on a global scale. So, we used our networks to ask for help: from our local universities, from our professional organizations, from patient groups, from industry, and (admittedly boldly) from all rheumatologists globally. Work with the GRA taught me many lessons, but one of the most important was that having a focused, unified, and meaningful goal can supercharge a collaboration. The GRA taught us all that our "rheumatology village" is strong, motivated, resilient, and ready to collaborate.
Effective collaboration requires generosity with your time and resources. In the Table, I've listed some things that I've learned over the years about successful collaborations in rheumatology.
Tips for Successful Collaborations in Rheumatology
Attend conferences like the ACR and meet new people, whether at a poster session, after a talk, through committee work, or over a shared meal. These interactions often plant a seed for a new research or clinical collaborations, and they are also fun.
Join online research communities to hear about the work of others and to share your own ideas. Following research leaders in other disciplines is a great way of generating new ideas in your own field.
Just Ask. Don't be afraid to contact a colleague who is working on something you find interesting to see if there are opportunities for collaboration now or in the future.
Seek diversity. Collaborations are most impactful when diverse perspectives are represented. Build teams of people from di
Foster an open-mind. Collaboration starts with listening and learning from other people and being willing to consider new ideas and approaches.
Be generous. Strong collaborations are built on a foundation of trust and generosity. They require a willingness to give freely of your time and resources and making sure that all contributors are benefiting.
Maintain optimism. Rough patches in a collaboration are inevitable. By not shying away from conflict, but maintaining a supportive, positive attitude, collaborators will stay motivated to achieve common goals. 
In conclusion, collaboration makes work more impactful and way more fun. By seeking out collaborations at every stage of our careers, embracing diversity in our collaborations, being generous with our own time and resources, we can build collaborations that will have a meaningful and lasting impact. As Ken Blanchard, the author and management expert, once said, "None of us is as smart as all of us."