Women Doctors More Likely to Be Called By First Name in Patient Messages
Save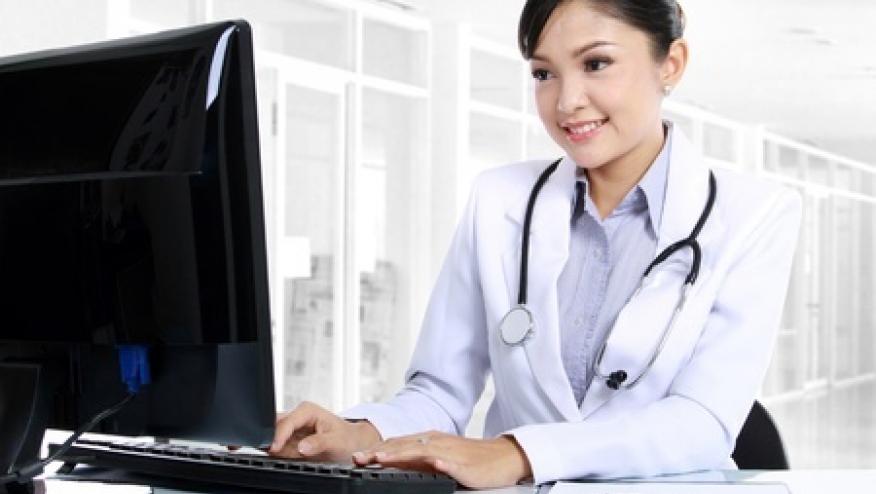 Female physicians were more likely to be called by their first names in electronic medical record (EMR) patient portal messaging, researchers found.
In adjusted analyses, women doctors were more than twice as likely as their male counterparts to be addressed by their first name in messages from patients (OR 2.15, 95% CI 1.68-2.74, P<0.001), Yul Yang, MD, PhD, of the Mayo Clinic in Scottsdale, Arizona, and colleagues reported in a JAMA Network Open research letter.
Physicians with a DO degree and primary care doctors were also more likely to be referred to by their first names in patient messaging, but to a lesser degree than women physicians, Yang and co-authors found.
"Whether being informally addressed by other medical professionals or patients, untitling (not using a person's proper title) may have a negative impact on physicians, demonstrate lack of respect, and can lead to reduction in formality of the physician-patient relationship or workplace," they wrote.
In an invited commentary, Lekshmi Santhosh, MD, and Leah Witt, MD, both of the University of California San Francisco, noted that women physicians already spend more time after-hours in the EMR, document longer notes, and get more patient messages on a monthly basis than male colleagues.
Adding the informality of being referred to by their first name, the "cumulative experience of such microaggressions and inequitable workload on women physicians is described as 'death by a thousand cuts' and is a critical contribution to burnout," Santhosh and Witt wrote.
"As the thousand cuts mount," they wrote, "with experiences of bias at work, surging EHR workload (that is variably and often not compensated), disproportionate domestic and childcare responsibilities, and the collision of personal and professional responsibilities that often remove women physicians completely from the medical workforce, is it any wonder that the Great Resignation movement impacts women in medicine most drastically?"
For their study, Yang and colleagues retrospectively reviewed patient messaging to physicians through the Mayo Clinic EMR from October 1, 2018 to September 30, 2021. Messages were evaluated using a natural language processing algorithm to identify salutations used by patients and classify them based on formality. They defined a formal greeting as "Dr. (or Doctor) Last-name" or "Dr. (or Doctor) First-name Last-name."
Ultimately, they identified 90,830 messages from 34,829 patients. Of those, 29,498 messages (32.5%) from 14,958 patients included a physician's name in the greeting or closing salutation.
They found that physicians with a DO degree also had nearly twice the odds of being called by their first name in patient messaging (OR 1.86, 95% CI 1.20-2.88, P=0.006), and primary care physicians had approximately 50% greater odds of being addressed that way (OR 1.48, 1.16-1.89, P=0.002).
Yang and colleagues also found that female patients were about 40% less likely to address their doctors by their first names (OR 0.57, 95% CI 0.50-0.65, P<0.001).
A study limitation was that researchers were unable to control if physicians preferred to be addressed informally, and for potential cultural, racial, or ethnic nuances in greetings. Also, relying on natural language processing may not identify all greetings appropriately, and the results may not be generalizable outside of one health system.
Still, they concluded that efforts to improve any negative impacts of untitling "should focus on a supportive culture," with particular attention on addressing unconscious biases. That includes "formal guidelines, practice changes, direct patient education, and further research to explore other areas of unconscious bias," they wrote.
Source Reference: Harvey JA, et al "Patient use of physicians' first (given) name in direct patient electronic messaging" JAMA Netw Open 2022; DOI: 10.1001/jamanetworkopen.2022.34880
Disclosures
The author has no conflicts of interest to disclose related to this subject