A Rare Disease Doctor
Save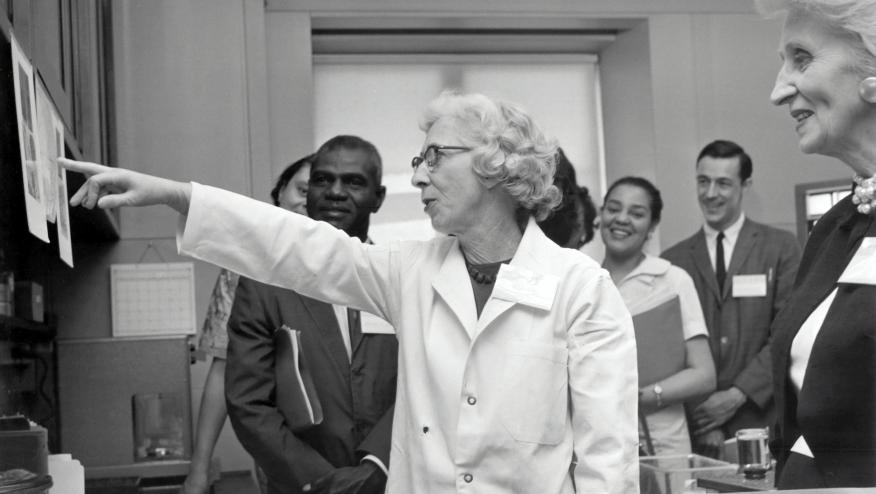 Yesterday was national "Rare Disease Day" in the USA, with many tributes to the patients, doctors and researchers dedicated to these disorders.  Moreover, it was a great opportunity to shout about the many rare conditions that don't often get enough press, praise or funding.
Rare diseases affect all kinds and colors of people. While rare and happenchance, these 7000+ rare diseases affect over 300 million people worldwide, many of whom need and search for answers and doctors who give a damn and know how to diagnose/treat the rarest of conditions. In the UK, 1 in 17 people will be affected by a rare disease in their lifetime; in the USA, it's 1 in 10 (30 million) who will have a rare disease.  Unfortunately,  90% of the 7,000 known rare diseases still don't have an FDA approved treatment.
Imagine the burden of those with rare disease.  How long is/was their delay in diagnosis?  Imagine all the tests they endured that DID NOT help their diagnosis and treatment. How far must they travel for good medical care?  Will they have the resources and insurance to afford the best medicines?
Which leads me to you, the rheumatologist – a medical "Raritologist".  While many specialties have their fair share of a few rare disease states, do any have as many as rheumatology?  Rheumatologists have seen the plight and outcomes of those who struggle with rare diseases. This includes a variety of genetic and autoinflammatory conditions, bone disorders, inherited metabolic disorders, connective tissue disorders and autoimmune disease.  
Autoimmune diseases are thought to be rare in society, but are common in a rheumatologic practice. Overall, the frequency of autoimmune disease is increasing. Estimates show that autoimmune disorders affect 8% (23.5 million) of the population (78% of whom are women), and are found in1 of 12 women and 1 in 30 men.
You steer this "long tail" of rare entities to safe shores daily. You need to be fluent, knowledgeable and capable in dealing with diseases others don't know how to spell and certainly don't want to manage.  I believe there's some special gene that rheumatologists express by their interest in the "voodoo" conditions others do not.
There's other (specialties) and you:
They order large batteries of tests/imaging to diagnose; you use your H&P skills and acumen
They use steroids for all rare disorders; you know when not to use steroids
They may have 1 of those patients; you see them regularly and go to conferences about them
They take forever to get the diagnosis right; you deliver at first visit
Patients know who they are; they don't seem to know who or what a rheumatologist is.
Rheumatology plays an important role in caring for and coordinating the care and education of rare patients. With your help, our patients can come together, find each other, find resources (e.g., Creaky Joints, Scleroderma Foundation, etc.) and be supported.
Our thanks, admiration, prayers and support should go out to the patients, family members, leaders, politicians, societies and support groups that do the hard work for rare disorders. 
This includes NORD, the National Organization for Rare Disorders. NORD defines a rare disorder as a disease or condition that affects fewer than 200,000 Americans. NORD is committed to the identification, treatment, and cure of rare diseases through education, advocacy, research, and service programs. NORD administers medication assistance programs for certain rare-disease drugs as well as research grants and fellowships.
To learn more, go to:
https://www.rarediseaseday.org/
https://rarediseases.org/  (NORD website)
Disclosures
The author has no conflicts of interest to disclose related to this subject
Add new comment