Breastfeeding Rates Lower in Lupus
Save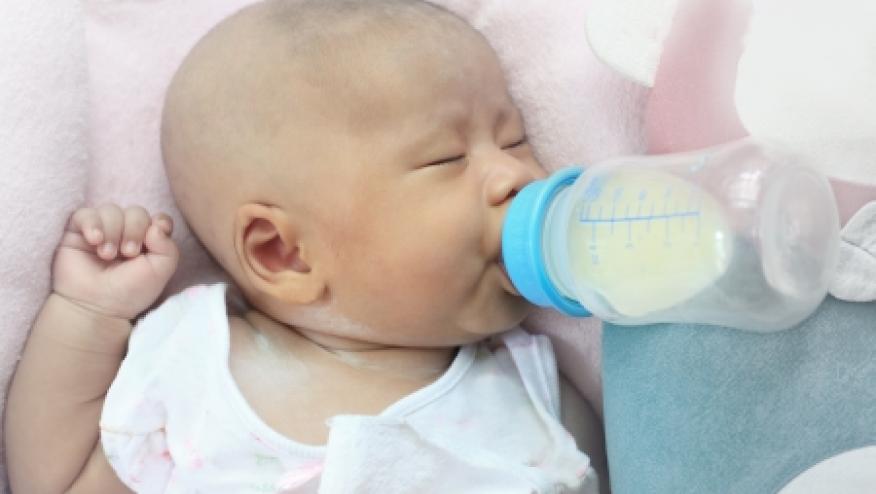 It is a common practice for rheumatologists to discuss medication-related teratogenicity and disease implications in case of pregnancy.  Yet, discussion of breastfeeding are often omitted.
Besides being after the fact and little known about the safety of breastfeeding, there are few studies of breastfeeding in lupus and most of these are small in size and have other limitations.  This is in stark contrast with the abundance of published studies on lupus and pregnancy.
Breastfeeding is widely promoted in general population for the benefit of both mother and newborn.  But how safe is breastfeeding in SLE patients?  Do we have reasonable, consistent and accurate recommendations to give our lupus patients?
A cross-sectional study done by Acevedo et al involved a group of physicians from Argentina and compared 36 pregnancies (in 31 SLE patients) with the same number of non-SLE controls to retrospectively assess breastfeeding in lupus.
The number of patients not initiating breastfeeding was higher (19%) in lupus compared to non-lupus mothers (5.6%) who opted not to nurse (p value = 0.07).  For those who breastfed, the average duration of breast feeding was 12 months in no-SLE patient as opposed to 6 months in SLE group (p 0.003).
Interestingly, when it came to reasons for weaning, half of the non-SLE mothers thought they breastfed their children for appropriate amount of time (53%), but SLE patients most often weaned bcause of starting lupus-related medications (41%). Lack of breast milk supply was the second most common cause in both groups (24% and 28% respectively).
Analysis of the medications in SLE group showed that majority of the patient who stopped nursing were on low dose corticosteroids or hydroxychloroquine. The authors did not provide any additional data on type or exact dose of steroids and no additional data on other DMARDs.
The study concluded that breastfeeding duration could potentially be optimized by improved patient education in SLE women intending to become pregnant. 
Disclosures
The author has no conflicts of interest to disclose related to this subject
Add new comment