Chronic Kidney Disease Augments Gout Risks
Save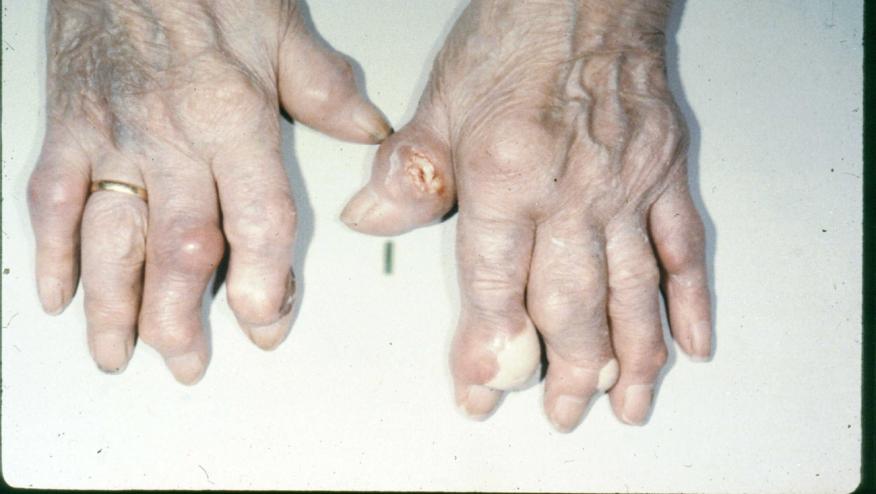 A population based cohort analysis shows that patients with incident gout and chronic kidney disease (CKD) have far worse outcomes than those without CKD.
A retrospective population-based cohort study of incident gout between 2006-2009 identified those with CKD; defined as a pre-existing diagnosis of chronic kidney disease, chronic renal failure, kidney transplantation, or dialysis at index date.
Among 12,940 incident adult gout patients, 64% with CKD and 36% without CKD,  were followed for 55,206 person-years.
Overall, gout patients with CKD (vs those without CKD) had:
Significantly more healthcare utilization; Hospital admissions were at least 3 times higher for Gout+CKD adults < 55 (mean = 0.51 vs 0.13) and approximately 1.5 times higher for adults 55+ (mean = 0.46 vs 0.29) without CKD.
All-cause mortality was higher among those with CKD compared to those without CKD for both age groups (HR< 55 years = 1.65; 95% CI 1.01-2.71; HR55+ years = 1.50; 95% CI 1.37-1.65).
Gout plus CKD constitutes a high risk population that merits focused efforts to better control their gout and optimize comorbidity management.
Disclosures
The author has no conflicts of interest to disclose related to this subject
Add new comment