Ixekizumab Superior to Etanercept in Psoriasis
Save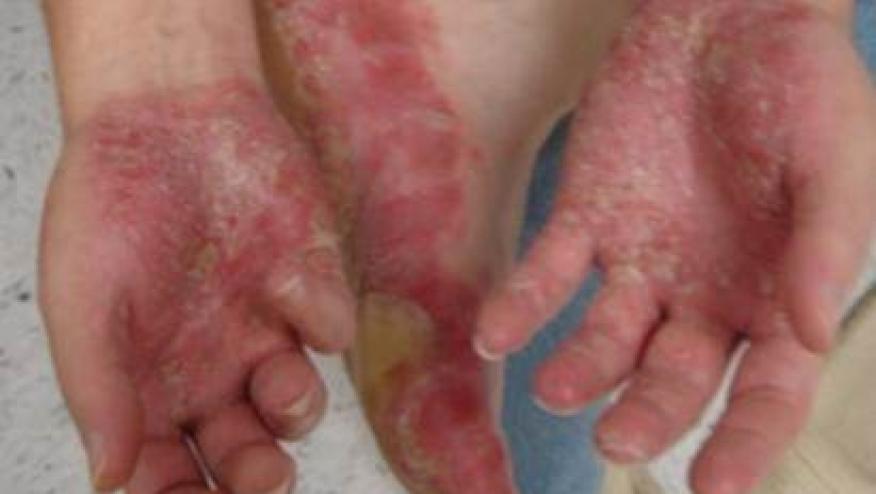 The UNCOVER-2 and UNCOVER-3 trials were presented at the American Academy of Dermatology (AAD) Annual Meeting taking this week in Washington, D.C.
UNCOVER-2 and UNCOVER-3 were designed to study the efficacy of the IL-17 inhibitor, ixekizumab, vs. etanercept vs. placebo in a double-blind study of more than 2,500 patients with moderate-to-severe plaque psoriasis. Patients were randomized to placebo, etanercept (50 mg twice a week) or ixekizumab (80 mg every two or four weeks) for 12 weeks, following a 160-mg starting dose.
One of the investigators, Dr. Craig Leonardi, noted rapid clearing of psoriasis plaques and indicated it is one of the most important attributes for treatment success. Patients treated with ixekizumab had superior PASI75 responses compared to etanercept and placebo.
Responses at one week were noted in 32.7 percent of the ixekizumab group and only 10.3 percent in etanercept and 5.31 percent in placebo groups.  Median time to PASI 75 was 30 days among patients treated with ixekizumab every two weeks and 85 days among those treated with etanercept.
Adverse events included injection site reactions and upper respiratory tract infections that did not lead to treatment discontinuations. Ixekizumab is under development for the treatment of moderate-to-severe plaque psoriasis and active psoriatic arthritis.
Disclosures
The author has no conflicts of interest to disclose related to this subject
Add new comment