A Neural Signature in Fibromyalgia
Save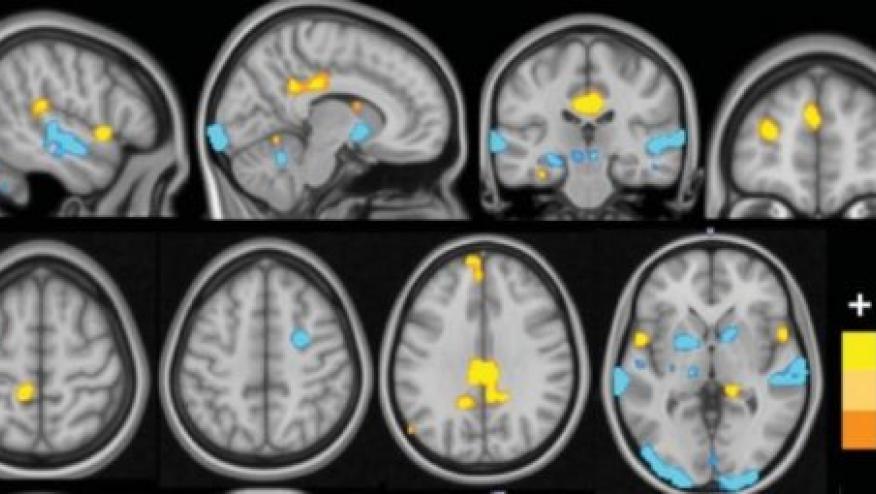 Fibromyalgia is a well characterized condition with disordered pain processing. Although the clinical constellation and diagnostic clues are well characterized, FM lacks a diagnostic biomarker and most imaging and tissue diagnostics have been unrevealing.
Researchers from the University of Colorado Boulder have published their studies using functional MRI scans in FM, wherein they have found a pattern of findings, or brain signature, that was 93% accurate for FM.
They studied brain activity in 37 FM patients and 35 controls using functional MRI (fMRI) to assess brain activity as subjects were exposed to a variety of non-painful visual, auditory and tactile cues as well as painful pressure.
Specifically, they found FM patients exhibited increased pain responses, and augmented responses to non-painful sensory stimuli were seen in insula/operculum, posterior cingulate, and medial prefrontal regions, and reduced responses in primary/secondary sensory cortices, basal ganglia and cerebellum.
These combined signals correctly classified FM patients vs. controls with 92% sensitivity and 94% specificity.
These results need to be replicated in future studies, but could provide insights into the neurophysiology underlying FM or potential avenues for intervention in fibromyalgia.
Disclosures
The author has no conflicts of interest to disclose related to this subject