Predicting Autoimmune Progression in ANA+ Patients
Save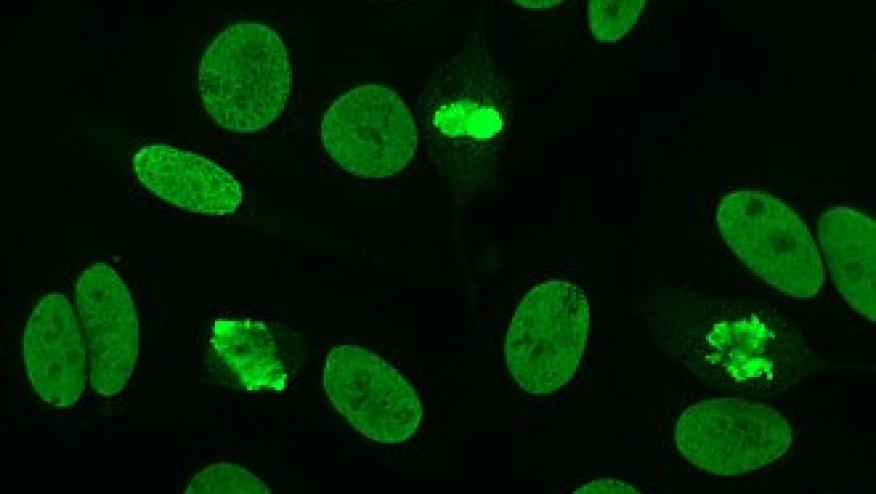 Positive tests results for antinuclear antibodies (ANAs) are frequently referred to rheumatology despite their poor predictive value, even in individuals who are 'At Risk' for autoimmune connective tissue diseases (AI-CTDs). A new study shows that combining ANA positive with interferon-stimulated gene expression increased the liklihood of progression to AI-CTD.
This prospective observational study studied 118 individuals who were ANA positive, had one or more SLE criteria for
Over a 12-month period, 19/118 (16%) progressed to AI-CTD (SLE=14, primary Sjogren's=5).
Baseline IFN (IFN-A, IFN-B) scores differed among At-Risk, HCs and SLE groups (p
Those who progressed to AI-CTD did not have other distinguishing baseline clinical characteristics or ultrasound findings.
The odds of progression were more likely in those with a family history of autoimmune rheumatic disease  (OR 8.2 (95% CI 1.58 to 42.53) and IFN-Score-B (OR 3.79;1.50–9.58).
While gene testing for IFN signatures would be interesting, if not advantageous, the question remains whether this would be cost effective and predictive in individuals without a positive family history and without lupus-specific clinical characteristics.  Nonethless, this approach allows for the potential of early stratification of individuals At-Risk for AI-CTD.
Disclosures
The author has no conflicts of interest to disclose related to this subject
Add new comment