Rheumatic Disease Drugs and COVID-19
Save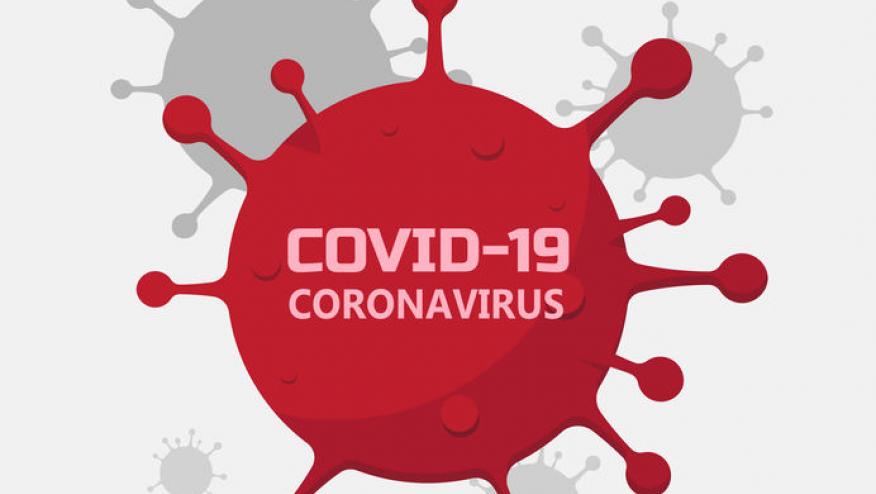 We are in the early stages of trying to limit the morbid and mortal consequences of the corona virus pandemic of 2020.  Not surprisingly, the recommendations designed to limit exposure and damage continually highlight the fact that the elderly and immunosuppressed may be amongst the most severely affected should they become infected with this virus.
This has led to a great deal of uncertainty by patients and providers about how rheumatic diseases and their treatments need to be specifically addressed. 
First, it is important to counsel patients to NOT stop their anti-rheumatic, analgesic, anti-inflammatory, DMARD or biologic therapies. These are given to manage symptoms and/or to reverse inflammation or immune dysregulation. The message should be that uncontrolled disease is a much greater risk (because it would promote inflammation and immunosuppression) than the therapies we prescribe. 
Below you will find a compilation of current reports and planned research that addresses some of the therapies used by rheumatic disease patients.
NSAIDs
The French government issued a warning against taking over the counter ibuprofen. The country's health minister, Olivier Véran, tweeted on Saturday: "The taking of anti-inflammatories [ibuprofen, cortisone … ] could be a factor in aggravating the infection. In case of fever, take paracetamol. If you are already taking anti-inflammatory drugs, ask your doctor's advice."
This directive is not evidence-based and has been dismissed by other regulatory agencies and other government officials. 
While it is clear that acetaminophen is generally safer than ibuprofen, many feel the French recommendation is an overextension of current preference to acetaminophen over NSAIDs in patients with viral or respiratory infections.  
There is no direct or clear evidence of harm or adverse events when ibuprofen (or NSAID) is used in the setting of a COVID-19 infection.
Citation Source: https://wb.md/3b1URQY
Anti-Malarials
Chloroquine and hydroxychloroquine, have been suggested as treatment for those infected as it may limit replication of coronavirus.  Specifically chloroquine has been showed to inhibit SARS Cov-2 replication.  Moreover there have been some anecdotal reports of chloroquine treatment success from China, but there are no literature evidence to support this as yet. 
Citation Sources: http://bit.ly/3d5vS0V    http://bit.ly/3b2awj3
JAK inhibition (Baricitinib)
Baricitinib – Lancet has reported that Baricitinib may be a potential treatment for 2019-nCoV acute respiratory disease.  Viruses infect cells via receptor mediated endocytosis. AP2-associated protein kinase 1 (AAK1) is a key regulator of endocytosis. There are several drugs shown to inhibit AAK1, including baricitinib. Baricitinib, a Janus kinase inhibitor, is also capable of binding cyclin G-associated kinase (GAK), another regulator of endocytosis.  It is believed that therapeutic doses of baricitinib are sufficient to inhibit AAK1, and may thereby have utility in those with acute COVID infections. 
Citation Sources: http://bit.ly/31HmmM1    http://bit.ly/38UgIZf
IL-6 Inhibitors
Sarilumab – Sanofi and Regeneron are entering into trials to assess the utility of their rheumatoid arthritis approved IL-6 inhibitor, sarilumab, based on data showing that in the earliest phase of COVID-19 infection, infected cells release excess IL-6.  Excess IL-6 mediates the severe inflammatory response to coronavirus, especially in the minority who may develop acute respiratory distress syndrome.  The plan is to do a multicenter trial (16 sites) and enroll up to 400 critically ill coronavirus patients.  The measureable outcomes may be death, hospitalization, fever or need for oxygen or ventilation.  Sarilumab (Kevzara) was not designed for, and nor is it approved for, COVID-19.  Sanofi and Regeneron are also working on efforts to develop a vaccine to Covid-19. 
Citation Source: https://reut.rs/2wglfaT
Tocilizumab – It has been estimated that as of March 5, a total of 272 severe patients had been treated with tocilizumab.  In one trial from China tocilizumab was used to treat 20 patients with severe COVID-19 infection.  In all fevers abated and 19/20 patients were discharged from the hospital within two weeks.  There are clinical COVID trials with tocilizumab in progress in 14 hospitals in Wuhan.   
Clinicaltrials.gov lists a current tocilizumab trial in COVID-19 infected patients. Describing the rationale as: "Tocilizumab doesn't directly kill the novel coronavirus. It's known as an inhibitor of the receptor of interleukin 6 (IL-6), a pro-inflammatory cytokine. In the disease COVID-19, the body may respond to the pathogen by overproducing immune cells and their signaling molecules in a dangerous phenomenon called cytokine release storm. It has been recently speculated that IL-6 as a main culprit in that immune over activation among COVID-19 patients, hence the Tocilizumab clinical trial was initiated. In 2017, the FDA also approved Tocilizumab to treat cytokine release syndrome (CRS), a form of cytokine storm caused by CAR-T treatment. The investigator's hypothesis was that Tocilizumab would be associated with better clinical outcomes, such as decreased systemic inflammation, improved survival rate, better hemodynamic and improved of respiratory distress. Systemic inflammatory response syndrome was one of the main indications for treatment with CRRT. So it is clinically significant to compare the efficacy and safety of Tocilizumab and CRRT in management of CRS triggered by COVID-19."  
Citation Sources:  http://bit.ly/2U9kI2A   
TNF inhibitors – to date there are no reports of worsening, death, or adverse outcomes in COVID patients taking TNF inhibitors.
Disclosures
The author has received compensation as an advisor or consultant on this subject