Risk of Psoriasis Complicating TNF Inhibitor Therapy
Save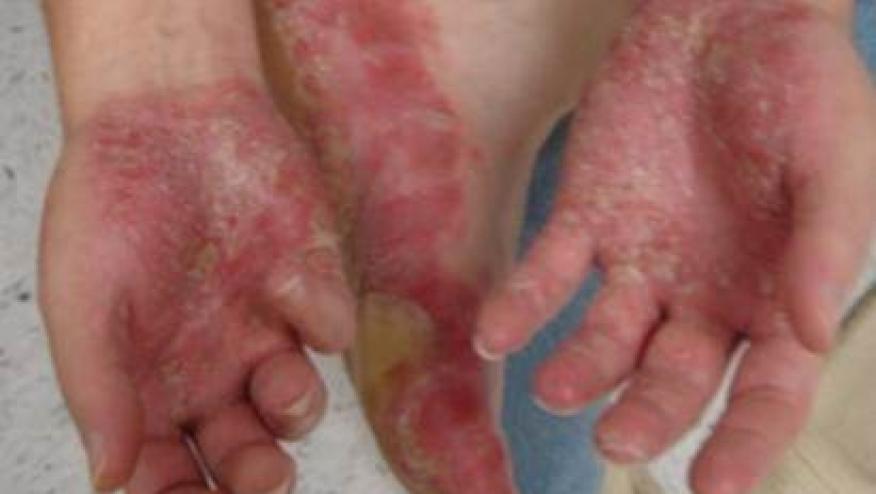 A population-based study of claims data from Korea shows that among inflammatory bowel disease (IBD) patients receiving tumour necrosis factor inhibitors (TNFi) there is a 3.7 per 100 patient-year risk of paradoxically developing psoriasis - a rate that is roughly 3-fold higher than risk in TNFi-naive IBD patients.
Using the Korea National Health Insurance Claim Data between 2007 and 2016, investigators examined all IBD patients (n = 50,502) to compare 5428 TNFi treated patients with 10,856 matched controls who were TNFI naive. Key findings include:
TNFi patient have increased risk for psoriasis - 36.8 per 10 000 person-years compared to the control group (14.5 per 10 000 person-years) (hazard ratio [HR] 2.357, 95% CI: 1.668-3.331).
TNFi treated patients also showed a higher risk of Palmoplantar pustulosis (HR 9.355, 95% CI 2.754-31.780) and psoriatic arthritis (HR 2.926, 95% CI 1.640-5.218)
Psoriasis risk was roughly the same in Crohn's disease and ulcerative colitis. 
The risk for psoriasiform complications was significant for infliximab (psoriasis: HR 2.6, 95% CI 1.8-3.6; palmoplantar pustulosis: HR 9.5, 95% CI 2.8-32.6,; psoriatic arthritis: HR 3.3, 95% CI 1.8-5.8), but nor for adalimumab.
Men and younger (10-39 years) patients have significantly higher risks of palmoplantar pustulosis (HR 19.682 [95% CI 3.867-100.169] and HR 14.318 [95% CI 2.915-70.315], respectively).
Mechanisms underlying paradoxical psoriasis are unclear but has been postulated to be due TNFi induction of interferon-a (IFN-a), activation of Th1 and Th17 cells or increased interleukin-10 production.
Psoriasiform diseases may complicate TNFi therapy with the risk of palmoplantar pustulosis being greater in male and younger patients.
Disclosures
The author has no conflicts of interest to disclose related to this subject
Add new comment