SLE-Scleroderma Overlap Outcomes
Save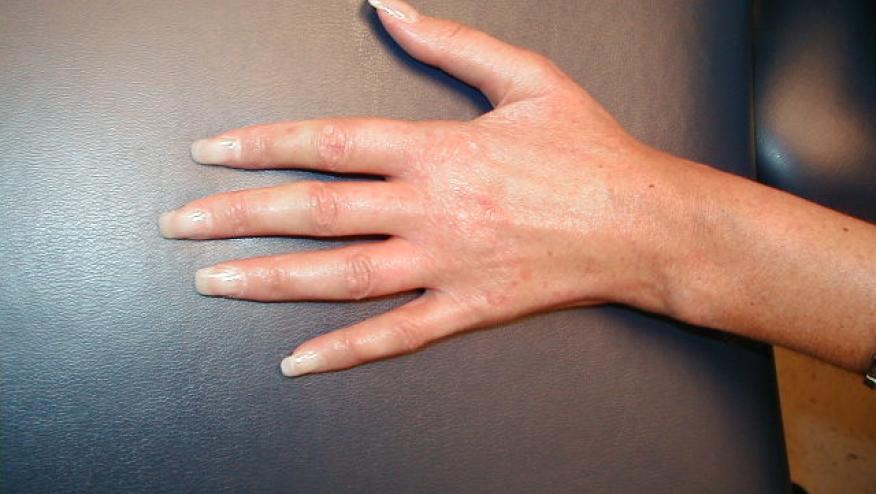 Overlap of autoimmune disorders represents a significant diagnostic and management challenge to the rheumatologist. A novel cohort analysis of overlap between systemic sclerosis (SSc) and systemic lupus erythematous (SLE) suggests such patients tend to be younger, more frequently have PAH, but less cutaneous manifestations of SSc.
Little is known about the epidemiology, clinical characteristics, and survival of SSc-SLE overlap. We evaluated the prevalence of SSc-SLE overlap and differences in SSc characteristics, and compared survival with SSc without SLE.
Among a large cohort of SSc patients (n=1252), they identified 66 patients with SSc-SLE with a prevalence of 6.8%.
SSc-SLE were younger at diagnosis (37.9 yrs vs 47.9 yrs, p < 0.001) than those with out SLE (SSc only). They were more frequently East Asian or South Asian, were positive for the lupus anticoagulant, anticardiolipin antibody and have pulmonary arterial hypertension (PAH; 52% vs 31%, p < 0.001).
At the same time they were less likely to have cutaneous features of SSc, including calcinosis (13% vs 27%, p = 0.007), telangiectasia (49% vs 75%, p < 0.001), and diffuse scleroderma (12% vs 35%, p < 0.001).
They were equally likely to experience renal crisis (7% vs 7%), interstitial lung disease (ILD; 41% vs 34%), or digital ulcers (38% vs 32%). As in all SSc, this subset should be monitored for ILD, renal crisis, and digital ulcers.
There was a trend towards better median survival in SSc-SLE patients, but this was not statistically significant (log-rank p = 0.06). 
Disclosures
The author has no conflicts of interest to disclose related to this subject
Add new comment