T2T Lowers Mortality in Gout
Save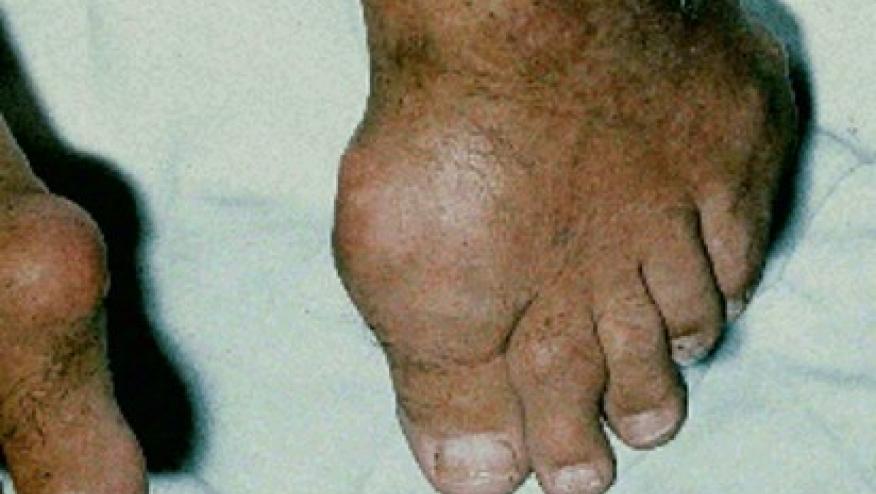 A Spanish prospective cohort of active, uncontrolled gout patients were followed and showed that failure to reach a target serum uric acid (sUA) level of 6 mg/dl (0.36 mmol/L) or less was associated with a 2-3 fold increase in mortality.
Researchers enrolled 1193 gout patients between 1992 -2017, 92% were male, with a mean age of 60 years, and a disease duration of 6.8 years. They had a mean sUA of 9.1 mg/dL at baseline and in the prior year, they had an average of three to four flares. With a mean follow-up 48 months, 158 gout patients died.
Mortality rates were significantly higher in patients sUA remained > 6.0 mg/dl (0.36 mmol/L) with a mortality rate of 80.9 per 1000 patient-years (95% CI 59.4 to 110.3), compared to those with a sUA <6.0 mg/dl (<0.36 mmol/L) who had a lower mortality rate of 25.7 per 1000 patient-years (95% CI 21.3 to 30.9).
A significantly higher overall mortality rate was seen in those with an sUA of ≥0.36 mmol/L (adjusted HR=2.33, 95% CI 1.60 to 3.41) and CV mortality (HR=2.05, 95% CI 1.21 to 3.45).
Other studies have shown that hyperuricaemia in gout is an independent predictor of overall and CV-related mortality. Treating to a targeting sUA levels of <0.36 mmol/L (< 6 mg/dl) should be a principal goal in these patients at high risk for death and CV events.
ADD THE FIRST COMMENT
Disclosures
The author has no conflicts of interest to disclose related to this subject