Choosing steroid sparing therapies in PMR
Save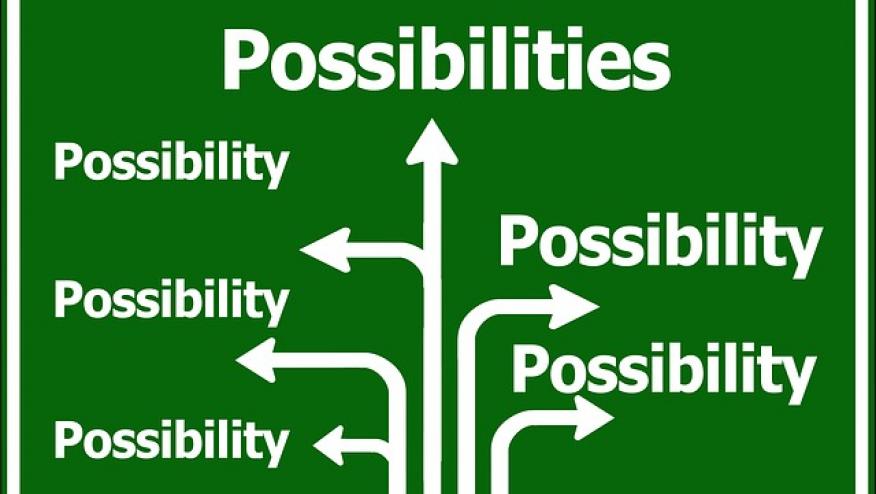 Polymyalgia rheumatica (PMR) is the most frequent inflammatory rheumatic disease of people older than 50 years of age. Despite the official recognition of PMR as a distinct disease more than 60 years ago, patients with PMR are still largely treated with steroids (glucocorticoids, mostly prednisone). The persistent broad use of glucocorticoids in PMR is related to their quick initial efficacy in the majority of patients with PMR, their low price and the lack of alternative treatments and paucity of glucocorticoid-sparing treatments for this disease. This is in sharp contrast to other inflammatory rheumatic diseases, such as rheumatoid arthritis.
Need for glucocorticoid sparing therapies in PMR
In the dosages recommended by the European League Against Rheumatism (EULAR) and the American College of Rheumatology (ACR), being initially 12,5-25 mg of prednisone daily, glucocorticoids suppress both the inflammation in blood as well as the complaints of pain and stiffness in the majority of the patients with PMR. However, approximately half of the patients will get a relapse of their disease, mostly when prednisone is tapered below 5-7.5 mg/day. At 4 years, over 40% of the patients with PMR are still using glucocorticoids. Moreover, there is a great variability in the clinical practice, with about a third of general practitioners prescribing dosages higher than 25 mg prednisone daily as initial treatment in PMR. This means that the cumulative dosage of glucocorticoids used to treat PMR puts the patient with PMR at a high-risk of getting glucocorticoid side effects, such as obesity, hypertension, osteoporosis, diabetes, infections, but also mood and cognitive changes. The Glucocorticoid Toxicity Index developed in the recent years includes nine domains and up to 31 items, underscoring the need of glucocorticoid-sparing therapies in general, including PMR. 
Glucocorticoid sparing therapies in PMR
The EULAR/ACR guidelines for the treatment of PMR published in 2015 advise considering methotrexate as prednisone-sparing therapy if patient is at high risk for side effects, has a relapsing PMR and/or prolonged therapy. Although the dosages used in clinical trials with methotrexate are low (7.5-10 mg/week) compared to other rheumatic diseases (mostly up to 25 mg/week), the glucocorticoid-sparing effect of methotrexate was confirmed by a recent meta-analysis.
Leflunomide has been used as a glucocorticoid-sparing therapy in difficult to treat PMR, although its efficacy in PMR has not yet been proven in a randomized clinical trial. Such a clinical trial is currently investing the effect of adding leflunomide to a quick taper of glucocorticoids in patients with a new diagnosis of PMR. 
TNF-α blockers are not effective in PMR 
A number of clinical trials with blockers of the pro-inflammatory molecule interleukin(IL)-6 (TENOR, PMR-SPARE, SEMAPHORE, SAPHYR) have provided evidence for glucocorticoid-sparing effect of these treatments in both newly-diagnosed and patients with relapsing, difficult to treat PMR. Also recently, B cell depleting therapy was shown to provide an evident glucocorticoid sparing after a single intravenous infusion in both newly diagnosed and relapsing PMR (BRIDGE-PMR). A larger clinical trial with B cell depleting therapy is currently running (REDUCE-PMR). 
Other biological therapies being investigated are the blockade of the IL-17 in patients with relapsing PMR, and the blockade of JAK-STAT in patients with recently diagnosed PMR. 
Towards personalized-treatment choices in PMR
Currently, we have no evidence-based alternative treatment to glucocorticoids in PMR. Few disease-modifying anti-rheumatic drugs, such as methotrexate and leflunomide, are used in daily clinical practice in PMR. These therapies are initiated when there is a high risk for glucocorticoid side effects (such as in patients with diabetes or osteoporosis), in relapsing and in glucocorticoid-resistant PMR. Although it is now too soon to envisage a personalized-treatment for patients with PMR, the results of the recent clinical trials with biological therapies and the increasing number of therapies being investigated in clinical trials for patients with PMR are exciting developments.   
References
Dejaco C, Singh YP, Perel P, et al. European League Against Rheumatism; American College of Rheumatology. 2015 Recommendations for the management of polymyalgia rheumatica: a European League Against Rheumatism/American College of Rheumatology collaborative initiative. Ann Rheum Dis. 2015 Oct;74(10):1799-807. doi: 10.1136/annrheumdis-2015-207492. PMID: 26359488.
Donskov AO, Mackie SL, Hauge EM, et al. An international survey of current management practices for polymyalgia rheumatica by general practitioners and rheumatologists. Rheumatology (Oxford). 2023 Aug 1;62(8):2797-2805. doi: 10.1093/rheumatology/keac713. PMID: 36637182.
Miloslavsky EM, Naden RP, Bijlsma JW, et al. Development of a Glucocorticoid Toxicity Index (GTI) using multicriteria decision analysis. Ann Rheum Dis. 2017 Mar;76(3):543-546. doi: 10.1136/annrheumdis-2016-210002. Epub 2016 Jul 29. PMID: 27474764.
Song GG, Lee YH. Methotrexate for treating polymyalgia rheumatica: A meta-analysis of randomized controlled trials. Int J Clin Pharmacol Ther. 2021 May;59(5):366-371. doi: 10.5414/CP203901. PMID: 33480843. 
Bonelli M, Radner H, Kerschbaumer A, et al. Tocilizumab in patients with new onset polymyalgia rheumatica (PMR-SPARE): a phase 2/3 randomised controlled trial. Ann Rheum Dis. 2022 Jun;81(6):838-844. doi: 10.1136/annrheumdis-2021-221126. Epub 2022 Feb 24. PMID: 35210264.
Bolhuis TE, Marsman DE, den Broeder AA, et al.1-year results of treatment with rituximab in polymyalgia rheumatica: an extension study of a randomised double-blind placebo-controlled trial. Lancet Rheumatol. 2023; 5(4): e208-e214
Devauchelle-Pensec V, Carvajal-Alegria G, Dernis E, et al. Effect of Tocilizumab on Disease Activity in Patients With Active Polymyalgia Rheumatica Receiving Glucocorticoid Therapy: A Randomized Clinical Trial. JAMA. 2022 Sep 20;328(11):1053-1062. doi: 10.1001/jama.2022.15459. PMID: 36125471.
https://clinicaltrials.gov/search?cond=Polymyalgia%20Rheumatica&term=leflunomide
https://clinicaltrials.gov/study/NCT05767034?cond=Polymyalgia%20Rheumatica&term=secukinumab&rank=1 
https://clinicaltrials.gov/study/NCT05533125?cond=Polymyalgia%20Rheumatica&term=rituximab&rank=1
https://clinicaltrials.gov/study/NCT05533164?cond=Polymyalgia%20Rheumatica&term=rituximab&rank=2