DMARD Dropouts During COVID-19
Save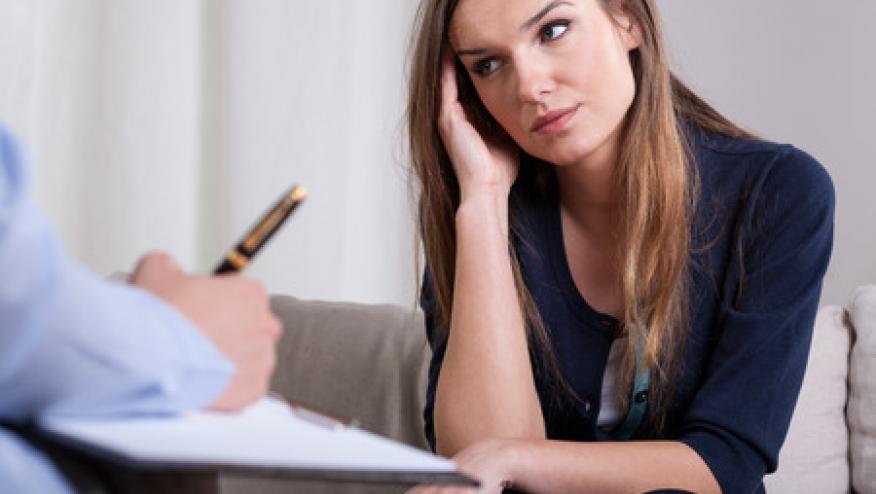 A full year from the onset of the SARS-COV-2 pandemic, rheumatologists are still seeing the consequences of COVID, with many patients avoiding usual care, follow-up visits, routine lab testing and with many self-stopping their antirheumatic meds, because it seemed like the right thing to do.
An ACR 2020 abstract from our Rheumatic Disease Division surveyed 400 (predominantly US rheumatologists), and 84% estimated that 5-25% of patients stopped RMD medications without the rheumatologist input. Yet, most (58%) admitted to contacting less than half of their RMD patients during COVID. 
Patients have been overwhelmed by the pandemic, and many coped with COVID by guessing about their status and what to do.
In the Netherlands investigators surveyed RMD patients (979 rheumatoid arthritis, 215 ankylosing spondylitis, 261 psoriatic arthritis patients and 414 consecutive healthy controls) about their COVID behaviors. Their patients were almost twice as likely to adhere to strict isolation measures, compared with healthy controls ([OR 1·8, 95% CI 1·5–2·4, p<0·01).  But, having a RMD or using DMARD (60%) or biologic (44%) was not associated with a higher incidence or worse disease outcome of COVID-19. Hence, RMD patients heeded the call for caution.
Patients received mixed messages from the media, President, CDC, but most patients received no guidance at all. And most of them considered themselves to be "immunosuppressed" or at risk for COVID-19.  When there was guidance, there were conflicting recommendations.
The Arthritis Foundation told arthritis patients to not stop or reduce their arthritis meds in the absence of coronavirus symptoms or a confirmed infection. https://www.arthritis.org/health-wellness/about-arthritis/related-condi…; In contrast the April and November 2020, ACR Clinical guidance on medication use during COVID, suggested that rheumatic disease patients (RMD) should continue all DMARD and biologic therapies in the absence of infection or COVID exposure. Yet those exposed or infected, were advised to stop HCQ, non-IL-6 biologics, JAK inhibitors, MTX, LEF.  https://www.rheumatology.org/Portals/0/Files/ACR-COVID-19-Clinical-Guid…
Since the ACR guidances, there have been a plethora of observational and cohort reports that are remarkably consistent in saying:
Inflammatory arthritis patients and patients on DMARDs and most biologics are not at higher risk of COVID infection or poorer outcomes
RMD Patients at risk are those with uncontrolled disease, active autoimmune disease and those taking no DMARDs or sulfasalazine
Rituximab treated patients appear to be at higher risk of worse COVID outcomes or COVID death.  (It is unclear if this a channeling bias or if CD20/B cell targeting adversely affects COVID outcomes)
There are numerous studies that point to errant patient behaviors about their antirheumatic therapies, usually without MD instruction.
Early in the pandemic, there were reports that up to reported non-adherence rates of up to 15% in rheumatic patients during the pandemic.
Michaud and colleagues surveyed RA patients early in the COVID‐19 pandemic and noted RA patients made substantial medication changes early in the COVID‐19 pandemic, but less so after the published of ACR COVID guidance document and more so with physician guidance.  Using data from the National Databank for Rheumatic Diseases, they acquired pre-pandemic and post pandemic data on patient characteristics and medication use. From 734 RA patients, 30% reported medication changes.
Those who changed their medication were more likely to use glucocorticoids (33% vs 18%), and less likely to use non-hydroxychloroquine and conventional synthetic DMARDs (49% vs 62%) compared to pre-COVID estimates.  "Changers" were more likely with JAK inhibitors (OR 1.9), pulmonary disease (OR 2.9) and GCs (OR 3.0).  Patient-initiated changes due to COVID-19 were twice as likely before April 15, and physician-guided changes were more likely after.
An online survey of 12,789 RMD patients in the Danish DANBIO registry (8168 RA, 2068 PsA, 1758 axial SpA, 795 other) found that only 0.3% developed COVID-10. But between March-June 2020 the many admitted to widespread anxiety (70-45%) and self-isolation (48%-38%) early in the pandemic. But in contrast to the studies noted above, only 2-4% of patients admitted to changing their RMD medication due to COVID-19.  In contrast to the USA, Denmark national infrastructure facilitates electronic communication between the patient and their rheumatology clinic.  Thus 64% of patients noted being in contact with their rheumatology clinic during the first 2 months of lock-down.  Those who did change their meds (due to COVID-19) were more likely to be male, treated with bDMARDs, ≤39 years of age (vs ≥80 years), with higher educated and currently working.
A survey of 1517 RMD patients from the  ArthritisPower PPRN and CreakyJoints database found that early in the pandemic 57% avoided doctor's visits or lab testing (42%) 15% stopped a DMARD use (15%), with 79% of these DMARD interruptions not recommended by a physician. Those who stopped DMARD therapy more likely to have lower socioeconomic status and those who avoided office visits or lacked telehealth capability. 
Overall, it appears that 15-30% of RMD patients, stopped/changed their arthritis medications during the pandemic, largely out of fear, but also because they were not provided with consistent messaging from their physicians.  It is unclear what the short and long-term consequences of drug suspension will be in these patients.
Nevertheless, there is an important lesson to be learned here. Might it be that:
Rheumatologists need to embrace and utilize means of communication with patients in between visits (when not in the office). This could improve safety, compliance, optimal management and help to reinforce messaging delived during visits.
Rheumatologists need to be where the patients are - could that be on social media outlets (Faceblook, Twitter, Tik-Tok)? or at least in their email inbox?
Patients need a clearer understanding of what "immunosuppressed" means. For if all our patients were "immunosuppressed", then rheumatic, inflammatory and autoimmune disease would be on the short list of dangerous comorbidities with COVID -- and such is not yet happened. 
Disclosures
The author has no conflicts of interest to disclose related to this subject
Add new comment