Efficacy and Safety of JAK Inhibitors in Psoriatic Disease
Save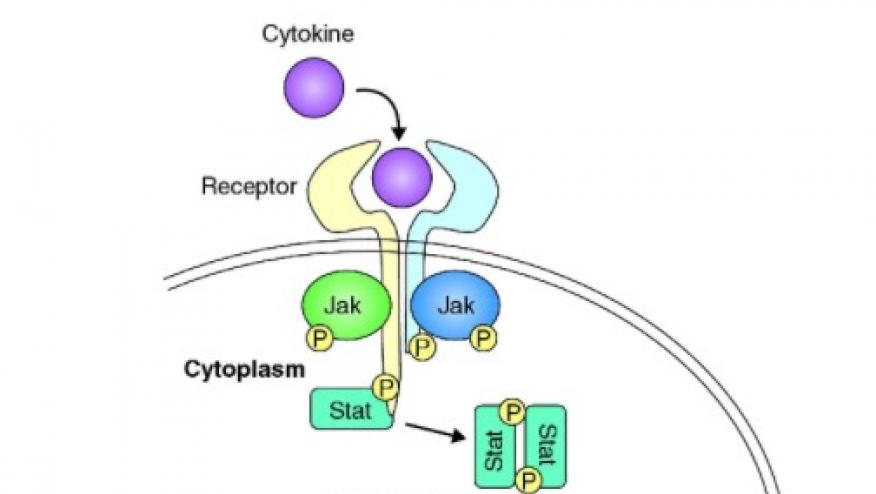 There is a growing body of evidence demonstrating efficacy and safety of Janus kinase (JAK) inhibitors in patients with moderate-to-severe psoriasis (PSO) and psoriatic arthritis (PsA), according to a systematic review in BMC Rheumatology.
Review of the literature identified 15 RCTs and 6757 PSO or PsA patients. The primary efficacy outcomes were a 75% improvement in the Psoriasis Area and Severity Index (PASI75) and a 20% improvement in the American College of Rheumatology composite score (ACR20). 
Compared to placebo, efficacy favored JAK inhibitors in achieving a PASI75 (PSO) or ACR20 (PsA) outcome:
Tofacitinib PASI 75 response - OR 14.35 [95%CI 7.65, 26.90]
Non-tofacitinib JAK inhibitors PASI 75 response - OR 6.42 [95%CI 4.89, 8.43]
All JAK inhibitors ACR20 response - OR 5.87 [95%CI 4.39, 7.85]. There
There was no significant difference in prevalence of serious adverse events between intervention and control in any of these studies.
While the JAK inhibitors show promise for PsA and PSO, only tofacitinib and upadacitinib are FDA approved for use in psoriatic arthritis (but not yet approved for use in psoriasis).
Disclosures
The author has no conflicts of interest to disclose related to this subject
Add new comment