JAK/STAT pathway in pyoderma gangrenosum: a new therapeutic highway?
Save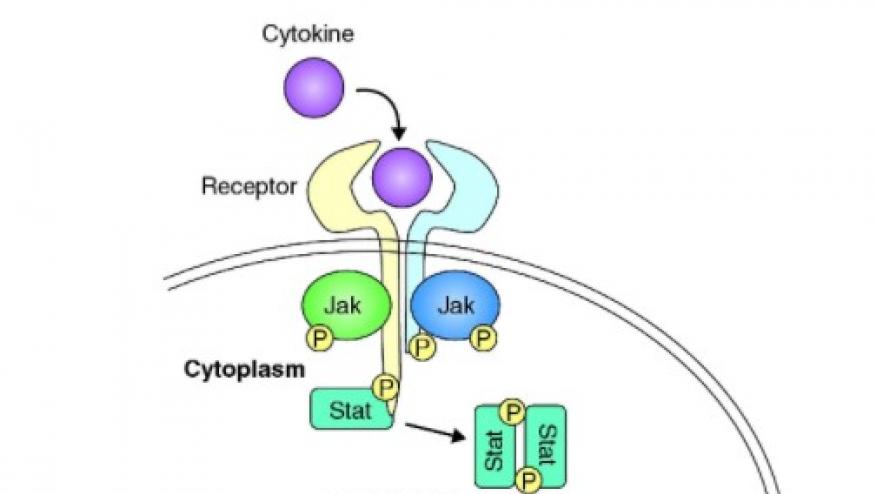 Pyoderma gangrenosum (PG) is rare, but often associated with different forms of arthritis, in particular rheumatoid arthritis and inflammatory bowel diseases. 
PG represents several challenges for us clinicians to address. First, although PG belongs to the heterogeneous group of neutrophilic dermatoses which share histological characteristics such as a sterile neutrophilic inflammatory infiltrate of the skin; it remains difficult to diagnose. This leads to delay to diagnosis which can lead to significant morbidity and mortality. Secondly, because of its rarity and the paucity of randomized controlled trials and relevant literature, there is currently no validated guidelines for the management of PG, and the pathogenesis is poorly understood.
While most of us have used high doses of systemic glucocorticoids with limited success in the past, literature has highlighted the use biologic treatments such as TNF blockers, or more recently IL-17 or IL-23 inhibitors, as steroid-sparing alternative treatments or for refractory diseases. However, predominant pathways accounting for disease mechanisms are not yet totally understood.
In this elegant work conducted by Demirci Yildirim and colleagues (OP0047), JAK/STAT pathway expression has been explored at the tissue level in biopsies of patients with PG compared to psoriatic skin and healthy controls. Overall, JAK/STAT family members were significantly overexpressed in PG and PsO compared to HC; and the histological expression profile did not seem to differ between PG and PsO except for TYK2. 
It would be interesting to confirm these findings at a molecular level using transcriptomic approaches; and interrogating predominant cytokine nodes driving disease mechanisms in the skin.  For now, these findings pave the way for a study evaluating the efficacy of JAK inhibitors in refractory PG.