Just Can't Get Enough of Hydroxychloroquine
Save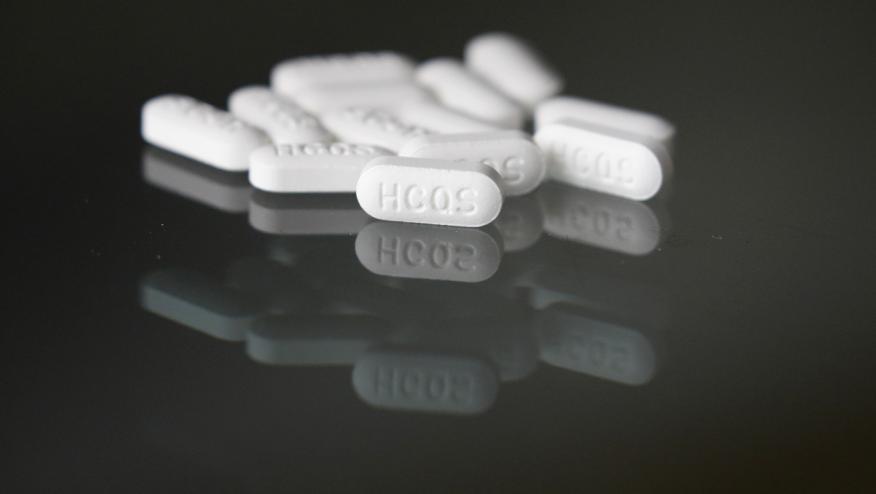 The ACR Convergence 2022 meeting saw some old features retained and new innovations added as it delivered a hybrid conference that catered to many rheumatologists around the world. There were a lot of interesting topics and discussions which included new drugs and mechanisms and even old drugs with new findings. Several studies on hydroxycholoroquine (HCQ) dosing were presented in the poster and abstract sessions. Hydroxychloroquine has numerous benefits backed by evidence and unless absolutely contraindicated, patients should be maintained on it. Yet when it comes to dosing, issues on efficacy, toxicity and therapeutic thresholds may affect the optimal use of this important drug.
Following are three abstracts presented during the meeting that address these topics.
Abstract 0344 by Dr. Garg et al. talked about factors affecting hydroxychloroquine blood levels and thresholds that predict adherence, efficacy and patients at risk for toxicitiy. Using liquid chromatography mass spectrometry, HCQ blood levels were measured. Results of the study show that CKD stage >2 was associated with clinically significant increases in HCQ levels of 149 ng/mL (p=0.03) while adverse social determinants such as Medicaid, disadvantaged neighborhoods by area deprivation index, and reported social barriers did not affect HCQ levels. An HCQ level of 646 ng/mL reported good patient adherence (> 80%). In terms of threshold levels, the group found that >500ng/mL detected adherence; HCQ 750-1,000 effective to prevent flares (75%) and supratherapeutic doses >1500 were seen in CKD patients. 
Meanwhile, a prospective study by Dr. Hacquez et al. with abstract 0982 investigated the effects of cumulative doses of hydroxychloroquine on disease damage and incidence of major adverse cardiovascular events (MACE). They found that patients on a higher mean HCQ/year dose had lesser damage accrual and MACE compared with patients on lower mean doses. 
In a similar study on HCQ dosing, abstract 1654 by Dr. Jacquelyn Nestor et al. investigated the impact of HCQ dose on hospitalizations for SLE flares. This was a cohort study which examined two exposures of interest: average weight-based HCQ dose (<or > 5mg/kg/day) and average non-weight based (<400 or 400mg/day). Out of 576 patients hospitalized for SLE, 108 were hospitalized for an SLE flare while on HCQ. Low dose hydroxychloroquine (< 5mg/kg/day and 400mg/day) was associated with increased hospitalizations for SLE flares (adjusted OR 4.41 and 3.48 respectively). 
Caution may be needed in interpreting these results because of small sample sizes or missing data and further investigations are needed to provide robust evidence, however, the findings inform us that adequate dosing of HCQ confers better outcomes. Do we increase the dose of HCQ to prevent flares or do we decrease it because we are afraid of the side effects? Retinal toxicities may occur in cumulative doses, but frequent monitoring and appropriate dose adjustments are key elements in the management. Like any rheumatic disease, individualized treatment and shared decision-making take precedence in SLE.
Hydroxychloroquine continues to be an important drug in the treatment armamentarium of SLE and we just can't get enough of it. 
Add new comment