Lupus Nephritis Despite Low Level Proteinuria
Save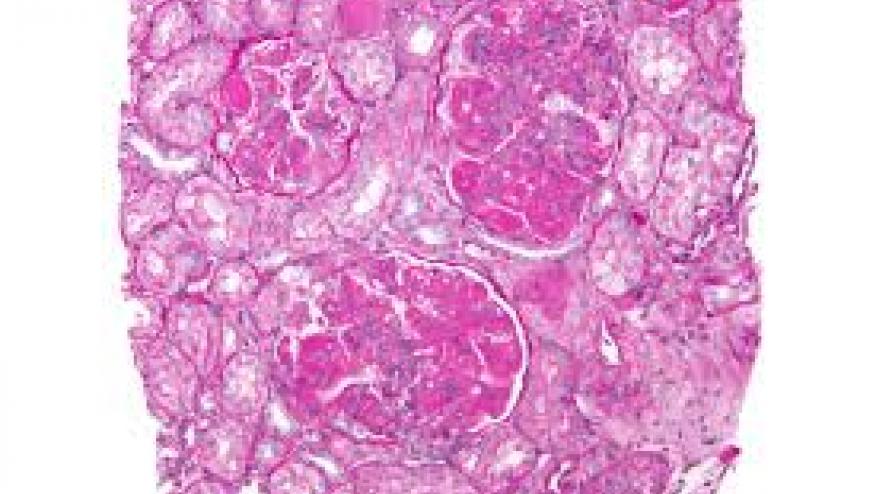 Kidney International reports on a series of systemic lupus erythematosus (SLE) patients, who despite inactive urinary sediment and low level proteinuria, had a high rate of glomerulonephritis (GN) proven by renal biopsy; moreover, the LN was not predicted by laboratory abnormalities.
A single center retrospective study included 87 SLE patients with proteinuria <1000 mg/24-hour proteinuria who also had their first kidney biopsy.
Among this SLE cohort with low level proteinuria (<1000 mg/24-hr), 60% were without AKI or active urinary sediment (hematuria). Biopsy evidence of lupus nephritis (LN) was present in 40 of 52 (76%).
From these biopsy-proven LN patients: 12/40 had class I or II, 14/40 had class III or IV GN, 8/40 had class V GN and 6 had a combined proliferative and membranous LN. Other non-lupus diagnoses were observed and included focal segmental glomerulosclerosis, acute interstitial nephritis, and others.
The histologic diagnosis of LN was predicted by patient's age, low C3, low C4, anti-dsDNA antibodies; but with multivariate analyses, non of these parameters were predictive of LN.
The identification of lupus- or non–lupus-related glomerulonephritis does not appear to be easily identified on the basis of demographics, serologies or level of expressed proteinuria. Given the significant burden of LN, there is a significant need for better guidelines to expand kidney biopsy indications and better predictors and biomarkers of LN. 
Disclosures
The author has no conflicts of interest to disclose related to this subject
Add new comment