Methotrexate + pegloticase increases response rates in gout
Save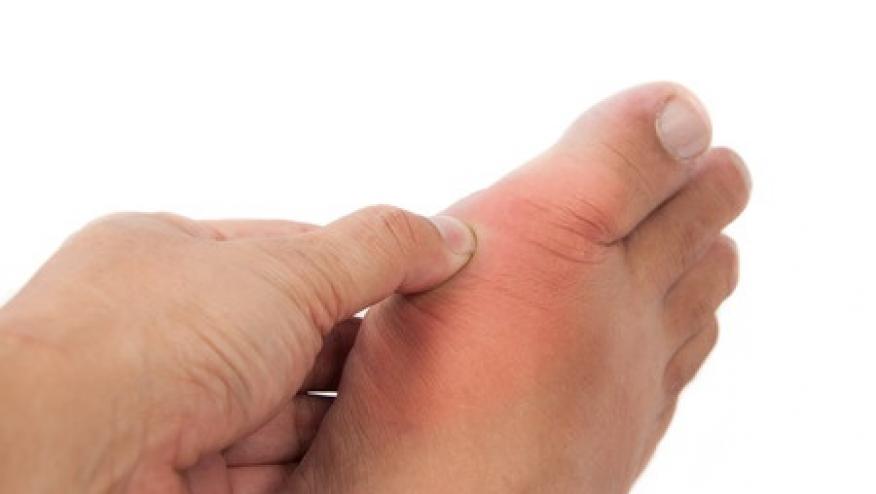 Patients with refractory gout and those with high burden of tophi have only few options when it comes to uric acid lowering agents.
Many of these patients have coexisting chronic kidney disease (CKD). Pegloticase, which is a pegylated enzyme containing a recombinant form of mammalian uricase enzyme, can lower the uric acid levels in these patients. This medication can also help decrease physical disabilities in patients, especially those with tophaceous gout, and is given intravenously 8 mg iv infusion every 2 weeks. One of the major issues when prescribing this drug is that anti-drug antibodies develop in about 90% of patients, resulting in loss of efficacy. This in turn leads to higher infusion reactions, thus limiting use of this drug in patients who may substantially benefit from it. 
In order to prevent anti-drug antibodies, methotrexate (MTX), a medication that rheumatologists are comfortable prescribing, was chosen in the MIRROR randomized control trial. 12-month data from a randomized double-blind placebo-controlled trial of Pegloticase with or without MTX was presented at the plenary at #ACR22 -  Abstract#0001. They chose a dose of 15mg per week of MTX and only enrolled patients once pts tolerated oral methotrexate. An intention to treat analysis was performed. 
At both 6 and 12 months, patients on MTX with Pegloticase had higher response rated that those on placebo with Pegloticase. Patients in the MTX groups developed lesser anti-drug antibodies (32% vs 58%) and had lesser infusion reactions. Importantly MTX did not increase the serious adverse effects. Tophi continued to resolve even at the 12-month end point. 
Given the obvious benefit of MTX on sustainability of Pegloticase treatment, its efficacy as well as safety, this data strongly suggests concomitant use. This can benefit patients with refractory and tophaceous gout in whom urate lowering agents can be life changing and often disability preventing.
Add new comment