New Laboratory Insights for the ANA+ Consult
Save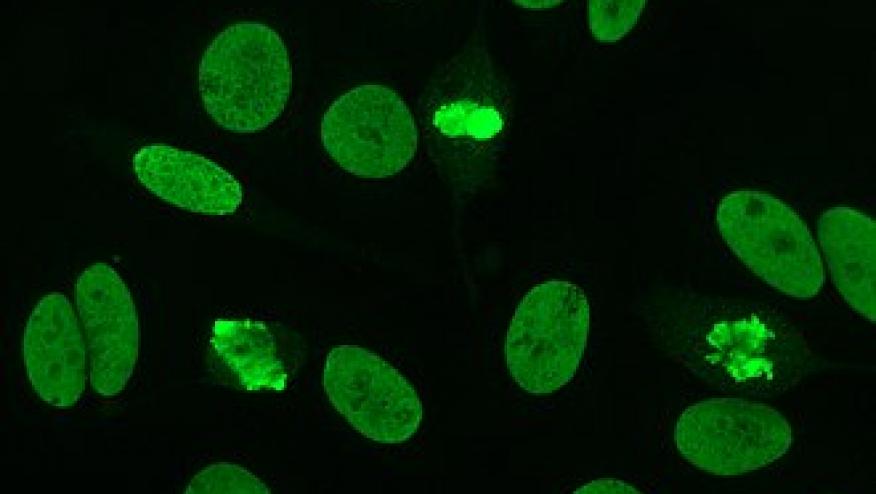 A new study suggests that use of ELISA assays for CXCL-10 and IFN-α can predict which ANA+ individuals may progress to developing a systemic autoimmune rheumatic disease (SARD).
Assays for cytokines (serum IFN-α or selected IFN-induced cytokines) were performed by nanoString, ELISA or Simoa. Patients were followed for 2 years for the diagnosis of a new onset SARD. 
They studied total of 280 subjects - 50 ANA− healthy controls, 160 ANA+ individuals without a SARD diagnosis (96 asymptomatic, 64 with undifferentiated connective tissue disease), and 70 SARD patients.
Measurement of IFN-α levels by high-sensitivity ELISA or Simoa correlated much better with IFN-induced gene expression than measurement of CXCL-10 or Galectin-9 levels.
Yet, high CXCL-10 and Galectin-9 levels better predicted subsequent progression in ANA+ individuals.
The most predictive results were seen by measuring both CXCL-10 and IFN-α by ELISA, resulting in a specificity and positive predictive value of 100%.
These ELISA assays are easily obtained and may predict progression in the ANA+ Consult.
ADD THE FIRST COMMENT
Disclosures
The author has no conflicts of interest to disclose related to this subject