Simultaneous Versus Staged Knee Arthoplasty?
Save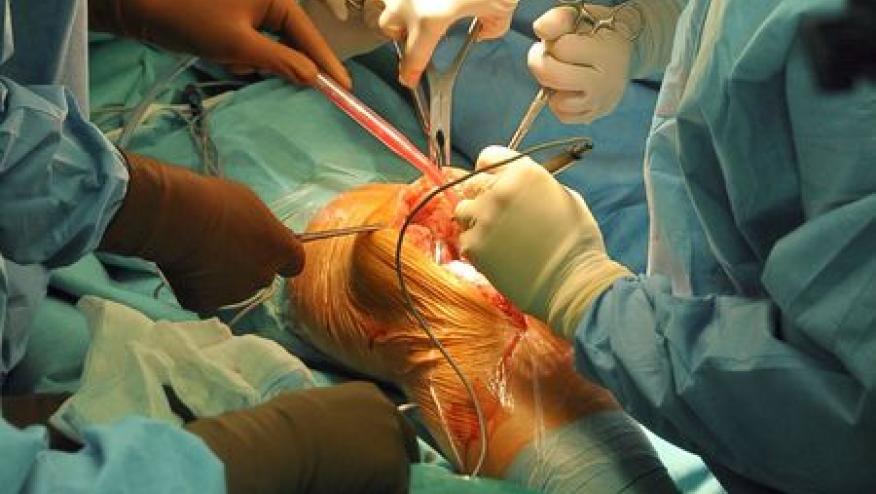 There are an estimated 900,000 knee replacements (TKR) performed in the U.S. every year.  This number is up from 754,000 TKRs in 2017, according to the Agency for Healthcare Research and Quality.
There are currently over 5 million Americans who have undergone TKR. The number of TKAs performed annually in the United States is expected to increase in volume by 143 percent by 2050 compared with 2012.
In 2020, the cost of TKR in the United States ranged between $30,000 and $50,000. Aside from cost, there are significant concerns regarding efficacy and safety outcomes and recovery time. These issues are compounded with the need for bilateral TKR, wherein the patient and surgeon need to decide whether to have both TKRs done simultaneously or staged (single TKR one after another with a recovery period in between).
Simultaneous TKRs have the potential of less hospitalization an OR time, shorter recovery and rehabilitation time, and decreased costs.
The risks and benefits of each approach has been analyzed in numerous comparative reports (simultaneous vs. staged TKRs) based on large center or population data.  Below are several cohort outcomes of Staged vs. Simultaneous TKRs.
Disclosures
The author has no conflicts of interest to disclose related to this subject
Add new comment