US Senate Introduces the Safe Step Act
Save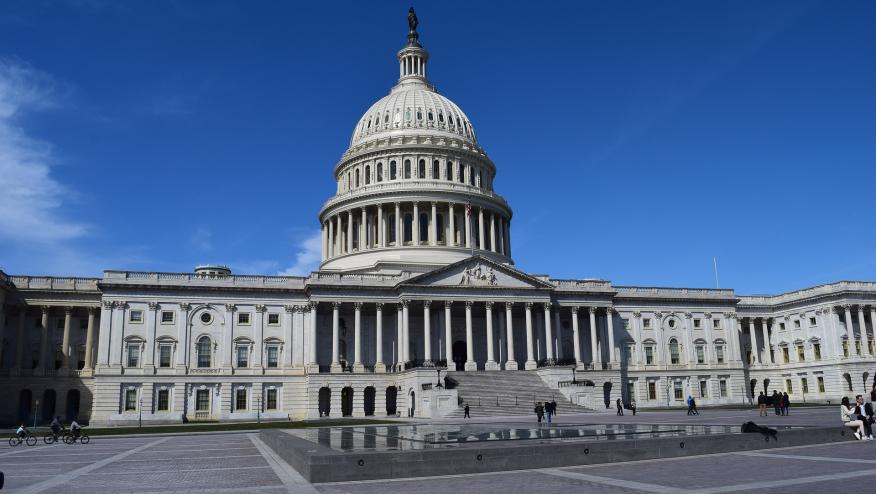 The American College of Rheumatology (ACR) today commended leaders in the United States Senate for introducing the bipartisan Safe Step Act of 2021 (S. 464), new legislation that would place reasonable limits on insurer use of step therapy. This troubling practice requires patients to first try – and fail – treatments preferred by their insurance company and pharmacy benefits manager before they can receive the therapy their doctor originally prescribed.
In February 2021, Senators Lisa Murkowski, Maggie Hassan, Bill Cassidy, Jacky Rosen, and nine other co-sponsors introduced the Safe Step Act of 2021, to put limits on the use of step therapy by insurance companies. The Safe Step Act would implement transparency guidelines to prevent inappropriate use of step therapy in employer-sponsored health plans and create a clear process for patients and doctors to seek reasonable exceptions to step therapy.
"Ensuring timely access to clinically appropriate treatment is critical to the well-being of millions of Americans living with rheumatic diseases. Unfortunately, far too many patients encounter delays in accessing needed care due to restrictive insurer practices like step therapy," said Blair Solow, MD, a practicing rheumatologist and chair of the ACR's Government Affairs Committee. "The Safe Step Act would put reasonable limits on insurers' use of step therapy and create a clear and transparent process for patients and physicians to seek exceptions. We thank lawmakers for introducing this bill and urge Congress to pass this legislation without delay."
The legislation outlines five situations in which a patient would be excepted from step therapy:
 If the patient has already tried and failed the insurer-preferred drug;
If delayed treatment will cause irreversible consequences;
If requiring the insurer-preferred drug will cause harm to the patient;
If the required drug will prevent a patient from working or fulfilling activities such as eating, grooming, dressing, bathing and other Activities of Daily Living as defined by the Centers for Medicare and Medicaid Services (CMS); or 
If the patient is stable on the prescription drug selected by their provider, and that drug has been covered by their previous insurance plan.
Plans would be required to respond to all exception requests within 72 hours, or 24 hours if the patient's life is at risk.
The Safe Step Act builds on reforms passed in dozens of states in recent years to rein in this insurer practice that delays effective care and puts patients at unnecessary risk. While state efforts to limit insurers' use of step therapy are a necessary development, only Congress can address the use of step therapy in employer-provided plans, which are regulated by federal law.
According to a recent national patient survey conducted by the ACR, almost half (47%) of respondents who are receiving treatment for a rheumatic disease reported that they were required to undergo step therapy by their insurance company. In 2019, the ACR released a detailed position statement on step therapy which urged policymakers to explore policy and regulatory options that would make rheumatic disease treatments more affordable and accessible. The Safe Step Act incorporates many of these recommendations.
A version of the Safe Step Act is planned to be introduced in the House of Representatives later this month by Reps. Raul Ruiz, MD (D-CA) and Brad Wenstrup, DPM (R-OH), two physicians who have encountered step therapy in their own practices. Both lawmakers have previously sponsored this legislation.
Disclosures
The author has no conflicts of interest to disclose related to this subject
Add new comment