Best of 2022: Freeze Tag
Save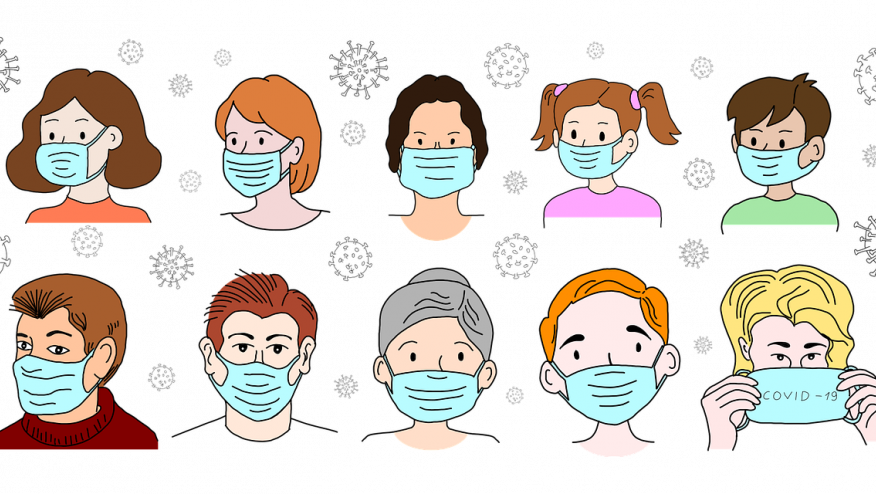 Editor's note: this blog originally published on January 22, 2022, and is being shared again as a Best of 2022. Enjoy!
A beloved childhood game I enjoyed was Freeze Tag. Players would run to avoid being tagged by the person who was "It".  If you were tagged, you had to "freeze" in your spot until someone was brave enough to come un-tag you.  The game ends when everyone is frozen or if people quit the game. For over 2 years, I have been living in a real-life "Freeze Tag" game.  I was able to dodge COVID19 until now.
Sitting in my room symptomatic and frozen in isolation, I ruminated about my patients who had COVID19 and their experiences. I wanted to share with you three stories of 3 variants:
The alpha variant: KM was a 67 y.o. man with diabetes, obesity, and rheumatoid arthritis on immunosuppressants. His diseases did not define him. He was known for his generosity; he would give you the shirt off his back if he knew you needed one.  He understood he was at increased risk for hospitalization and death if he got COVID19.   In February of 2021, a polar vortex hit Texas causing our energy grid to fail. Temperatures dropped to -2oF, people were scrambling to find warm shelter.  Some died due to hypothermia. KM's house was one of the few in his community that still had electricity. He invited people into his home; many he did not know. The winter storm passed, but he was hospitalized for COVID19 2 weeks later and died from multi-organ failure shortly after that.  He sacrificed his life to save others.
The delta variant:  JR was a 79 y.o. man with polymyalgia rheumatica; he was a retired jeweler who loved people; he adored his wife of 50 years, telling me about when they first met and how he wooed her.   He approached me for physician-assisted suicide. His term life insurance would end when he turns 80 years old; he wanted help to end his life now so that his wife could at least have some money to live comfortably for the remainder of her days.  Albeit, he had multi-morbidities that impaired his quality of life, I did not feel that hospice was appropriate.  A couple of months later, his wife called me; he was hospitalized for COVID19; he refused to be put on a ventilator. He died 1 day before his 80th birthday. 
Omicron: MC is a 40 y.o. female nurse with lupus and lupus nephritis; her disease was finally controlled with a B-cell depleting therapy. She has been good about masking and socially distancing. Despite having 3 mRNA vaccines, she had no spike protein antibodies. She was determined to go to work, taking care of patients face to face. She wanted to help others, but I could tell the pandemic was having a drastic effect on her; she, like many in healthcare, was getting tired and burnt-out. When she was infected with Omicron, we had no resources to treat her; sotrovimab was not available and the oral anti-virals were not available. Thankfully, she recovered without being hospitalized. She dedicated her life to nursing, but she decided to quit so she can spend more time with her family.
I wanted to share these stories because often we look at people as diseases or products; we forget each individual has a story, that people have aspirations and goals. Knowing their stories will help us bridge differences and understand what truly matters.  The pandemic has polarized people, often becoming a blame-game when someone gets COVID19.  We are also giving the virus too much credit. My microbiology professor in college reinforced to us that microbes do not have intelligence; they do not plan out how to evade humans. They are simply microbes; mutations allow some microbes to survive and others not.
We are the ones who must figure out how best to survive, and the only way to do this is through a collaborative effort.  Like in freeze tag, if someone is frozen, go and un-tag them – help others who are having a hard time.
Learn their stories.
ADD THE FIRST COMMENT
Disclosures
The author has no conflicts of interest to disclose related to this subject