The IL-6 Wars
Save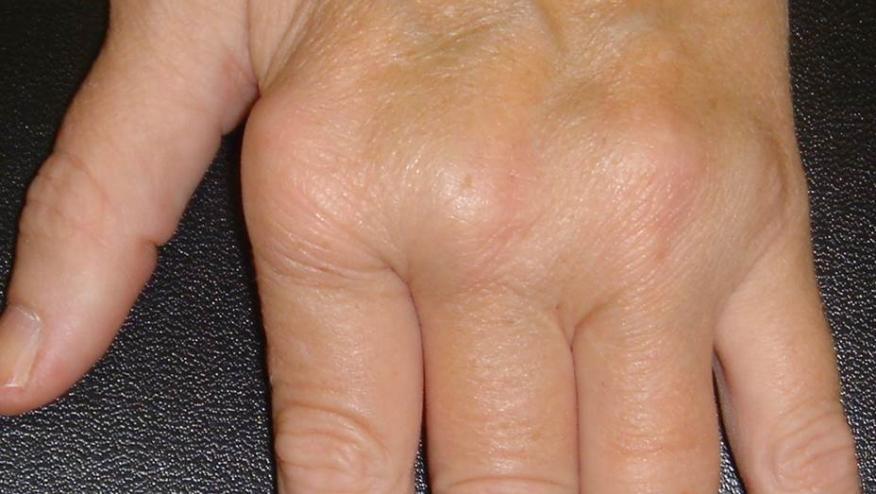 In 1998 the biologic era came in like a lion and has been roaring since. The TNF inhibitors have dominated the market from 1999 to present and have been unopposed until the introduction of new target targeted therapies. The first 3 TNF inhibitors to market have been successful to the tune of over $26 billion in worldwide sales in 2015.
While the IL-1 inhibitors (approved in 2001) failed to gain favor in rheumatoid arthritis (RA), subsequent biologic approvals, like rituximab (RTX: 2006), tocilizumab (TCA; 2010) and abatacept (ABA; 2011), have slowly morphed the way physicians treat RA and other inflammatory disorders.
Biologic Use Has Evolved
My partially educated watch of the biologic marketplace has seen continued dominance of methotrexate (MTX) and MTX combined with a biologic. While the original (top) 3 TNF inhibitors have dominated the biologic field, the last few years have seen a change in tide. While there's been a decline in infliximab use, a flattening of etanercept growth and increasing sales for adalimumab, the "Other MOA" biologics have increased in use.
Since 2012 the growth of the non-TNF (or "other MOA") biologics has grown, fostered by new indications and new drug delivery methods. For RA, RTX use has been low and Other MOA therapies, like abatacept and tocilizumab, have increased amongst US rheumatologists for several reasons:
Serial TNFi Users

: while many Rheumatologists still cycle from one TNFi to another, most will not use a 3rd or 4th, knowing there are 5 potential TNFi on the market.

Best 2nd Choice

: there is growing research showing that after failing one TNFim the choice of a non-TNFi biologic is better than switching to a second TNFi.

Primary Failures

: the data is pretty clear that nonresponse to your first TNFi ("primary failure") is a clear indication to switch to another biologic class and steer clear of a different second TNFi.

Head-to-Head (H2H) Trials

: a growing number of H2H trials show either equivalence or superiority to a TNFi comparator

Early RA RCTs

: when used as the first biologic in early disease, the Other MOA biologics perform as well as TNFi in early RA.
A New Era
The current paradigm is about to be challenged with the introduction of multiple new therapies targeting IL-6. This includes the expected introduction of newly developed sarilumab (SAR) and sirukumab (SIR) for use in RA. SAR is an anti-interleukin-6 receptor (IL-6R) monoclonal antibody. While SAR was expected to be reviewed by the FDA in 2017, their development has been delayed because of plant manufacturing issues that are being addressed.
SIR has been presented to the EMA for review in late 2017 and will be put to the FDA sometime this year, with possible approval in 2018. All three of these agents had numerous presentations at the 2016 ACR and EULAR meetings demonstrating efficacy and safety on par with the currently approved TCZ (Actemra).
At issue is whether the introduction of more "me-too", IL-6 inhibitors will do for IL-6 what infliximab, adalimumab and other TNFi did for biologic growth. Put another way, will many IL-6 drugs, many trials, new indications and amplified messaging change the use of all IL-6 inhibitors in the next few years. And if so, at what rate?
New IL-6 Inhibitors Development
Beyond SAR (Sanofi/Regeneron) and SIR (Janssen/GSK), there are other agents targeting IL-6, including:
Clazikizumab (Alder): anti- IL-6 monoclonal antibody in phase III
Gerilimzumab (Bird Rock Bio): anti-IL-6 monoclonal antibody in phase II
Vobarilizumab (Ablynx): anti-IL-6R nanobody in phase IIB
NI-1201 (Novimmune): human anti-interleukin-6 receptor (IL-6R)
IL-6 Head to Head Trials
There are now 3 trials comparing the IL-6 inhibitors (TCZ, SAR or SIR) to adalimumab (ADA) as monotherapy in trials with active RA patients. The ADACTA (TCZ vs. ADA) and MONARCH (TCZ vs. SAR) trials have been published. And there is a third trial (SIR vs. ADA) testing the comparative efficacy of sirukumab in RA in progress.
 Head-to-Head IL-6 Inhibitors vs. TNF Inhibitor

 

ADACTA+

MONARCH#

SIRROUND-H

 

TCZ iv vs  ADA sc

SAR sc  vs ADA sc

SIR sc vs ADA sc

Doses q 2 weeks

8 mg/kg vs 40 mg

200 mg  vs 40 mg

100 mg vs 40 mg

N

326

369

559

Duration  Weeks

24

24

24

MTX use

None

None

None

∆DAS28-ESR at wk24

-3.3 vs. 1.8 **

-3.25  vs. -2.22**

-2.96 vs, -2.19**

ACR20 (%)

65 vs. 49*

71 vs. 58*

59 vs 57

SAE (%)

12% vs 10%

5 vs 7

3 vs 4

SIE (%)

3 vs 3

1 vs 1

0 vs 1

GI perforations (n)

1

0

ND

Neutropenia (%)

11 vs 4

14 vs. 1

ND

+Gabay C. Lancet. 2013;381:1541-50.        * p < 0.01     **p<0.0001

#Burmester G. ARD http://buff.ly/2jAO0rd     Taylor P, et al. ACR 2016, Abstract 3222

New Indications
While the new (yet to be approved) IL-6 inhibitors have primarily been studied in RA, TCZ has the advantage of existing research and clinical trials showing the efficacy of TCZ in giant cell arteritis (GIACTA study) and systemic sclerosis (faSScinate trial). TCZ was granted "Breakthrough" status by the FDA for its development in systemic sclerosis. A phase III trial is in process. The addition of new indications for common, hard to treat conditions will likely increase the overall use of IL-6 inhibitors by many rheumatologists.
Will IL-6 Inhibitors Dethrone TNFi?
This seems unlikely, yet time will tell.
In the years to come, IL-6 inhibitors it will either struggle for the bottom of the therapeutics bucket or do research and show results that would merit an all-out war on TNFi dominance. To compete with current TNFi dominance the IL-6 competitors will have to:
Show equivalence or (preferably) superiority, to TNFi in early disease, first biologic use, monotherapy use.
Show multiple indications (like TCZ) in Still's disease, JIA, giant cell arteritis, systemic sclerosis and other potential areas like PMR, large vessel vasculitis, psoriatic disease, secondary prevention of cardiovascular disease, etc.
Gain approvals in orphan diseases like Takayasu's arteritis, Castleman's disease, TAFRO syndrome, amyloidosis, etc.
Prove superiority to other biologics in H2H trials.
Show a safety advantage: especially with regard to the risk of cancer, major cardiovascular events, opportunistic infections (e.g., TB, hepatitis or fungal infections)
Show a pricing advantage that substantially benefits patients or payers (through current rebates and tiered systems)
Demonstrate ease and versatility of use.
In the future rheumatologists will have:
- 3 marketed IL-6 Inhibitors
- 3 head to head studies against TNFi
- Open-label real world evidence of similar or better responses against TNFi
- Growing body of evidence that the initial biologic could easily be a non-TNFi biologic, including an IL-6 inhibitor
- Multiple new indications for IL-6 inhibitors that will grow the market, including indications beyond RA
With more information and multiple IL-6 agents in the market place, the push against the tradition of 1st line TNFi use will begin to mount.
Will it be a war? Will it be a battle of wills, advertising and competing data? Or yet another conundrum for the practitioner?
Evidence and experience and time will define whether IL-6 inhibition merits greater consideration in the clinic.
Disclosures
The author has received compensation as an advisor or consultant on this subject
Add new comment