What It's Like to Work with a KOL (Key Opinion Leader)
Save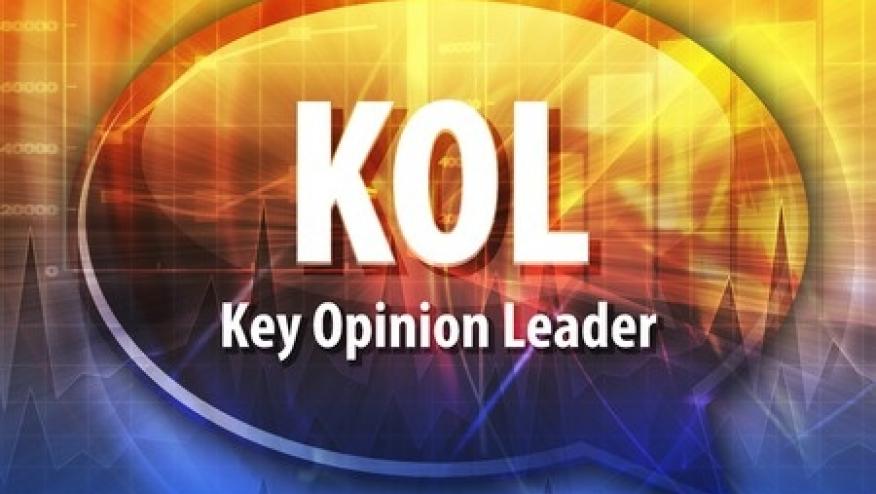 Perhaps you are a KOL, or you know one. Either way, it's useful to know what makes a KOL tick. 
Note that any resemblance to any particular KOL is purely coincidental, and that everything in here is my own observation and opinion. Several case definitions for KOLs exist, but generally accepted, a physician KOL is one who:  
Is sought out by colleagues for opinion or advice  
Speaks often at regional/national conferences 
Publishes articles in major journals within the last 2 years  
Consider themselves early adopters of new treatments or procedures 
Establishes protocols or standards for patient care
For me, a KOL is someone who is a great teacher and who guides the path of medical practice.  I have been fortunate enough to come across and work with many KOLs. Some are very easy going and others a bit challenging. For me, a phenotypic pattern has emerged in my years of interacting with the KOLs. I found that three types of KOLs exist:  1. The Dramatic; 2. The Robotic; and 3. The Mellow.
Type I -The Dramatic
These KOLs love to teach, they love the stage and the limelight.  They're the first to grab the microphone and just can't wait to share the info, insight or teaching point. They enjoy having the audience follow their every move and often will do something to draw attention to themselves.  Each inflection in their speech is intentional; every action, move or facial contortion is to highlight a point.  I attended a lecture when one such KOL jumped on my desk with both feet planted in front of my face! Was I scared? Absolutely.  Did I remember his teaching point? Without a doubt!  These KOLs can have big egos; they love to hear praise about their brilliance but, they also offend easily.  They are likely the best teachers because you don't forget their teaching points delivered with an adrenaline rush.  These KOLs can be difficult to work with, as attention to detail and perfection is very important.  Rewards will be great if you persevere, tolerate and allow them deliver what they want. When you make them look good, everybody learns!
Type II -The Robotic
These KOLs are very analytical. They can spout statistics and predictions with perfect accuracy. If you asked them how many patients are needed to power a study, they readily give you the answer with baseline incidence of an outcome, the population variance, the treatment effect size, and alpha and beta values.  They are always well groomed (even after a hard workout at a gym), punctual, and composed.  There are never good days or bad days; there is no drama with these KOLs. Nothing rattles them. If a projector does not work, it would not matter; their lectures are so detailed that it seems like you are actually seeing their lectures—graphs and tables on the blank screen. Often, I am tempted to look behind their ears or on the bottoms of their feet to see if there is a stamp that says "Top Secret: Property of U.S. Government: Roswell Airforce Base."  These KOLs are a rare breed and extremely valuable to the field of medicine. Without them, most of our studies would have no clout. It also is uncanny how these KOLs never seem to age.
Type III - The Mellow
Working with these KOLs is the most enjoyable.  They  can be in a regular crowd, and you would not be able to pick them out were it not for the AV guy coming up to them with a microphone and asking if there will be anything else they need for their lecture. They are extremely approachable, and you can talk to them about anything from how to grill a steak, to what is the best way to manage a patient with osteonecrosis of the jaw on denosumab who has a history of mantle radiation for lymphoma.  These KOLs makes you feel good about yourself when you are down and thinking about why you're even in medicine.  They are much about helping you to improve yourself first and then how to improve the way you practice. You view them as your best friend, your conscience, your role model; they will sit down and have a beer with you to commiserate on a tough day. There are no big expectations, no judgment; you can be you, plus they make you a better you.  Without these types of KOLs, I believe there would likely be higher attrition rates for doctors.
Summary
So these are my thoughts on KOLs. All are incredible teachers, researchers, and doctors; hence they achieved their status as KOL. Understanding their personalities will help you realize how to get the most out of them or how to avoid them. They have a responsibility to us to help us be better doctors. Utilize them.  
Since I started in practice, I have e-mailed or called many KOLs about how to manage tough cases or to find answers to clinical questions. These KOLs are great resources and are very generous.  Despite their KOL type, they always have answered my email and helped me find the answer I am seeking.  This demonstrates the amazing camaraderie in the rheumatology community that does not exist in other fields of medicine. I was speaking to a colleague recently who agreed, no matter how famous or high up in the totem pole the KOL may be, they do find time to help you when asked and when needed.
 
Disclosures
The author has no conflicts of interest to disclose related to this subject
Add new comment