10 Year Study Identifies Predictors of Skin Progression in Systemic Sclerosis
Save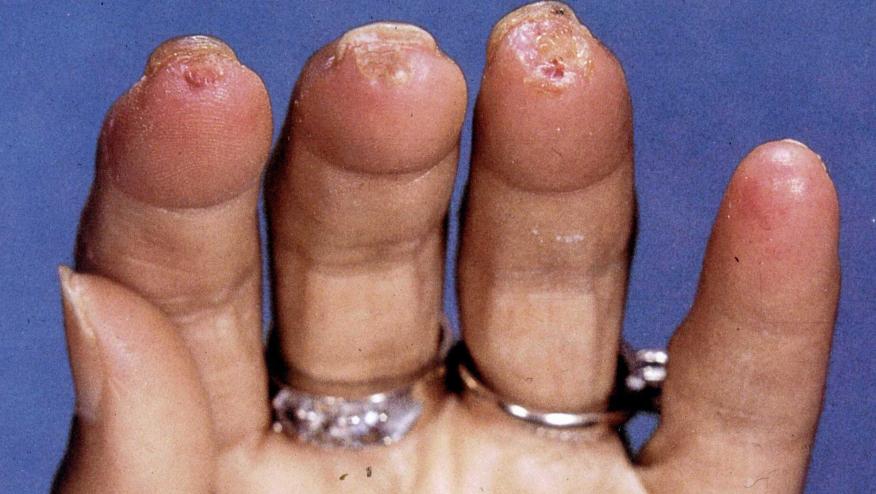 The European Scleroderma Trials and Research (EUSTAR) cohort has reported the results of their prospective study to identify onset symptoms and risk factors for skin sclerosis and digital ulcers (DUs) in early onset systemic sclerosis (SSc) patients.
695 patients with SSc were enrolled withing within 1 year of the onset of Raynaud's phenomenon (RP) onset and were followed for 10 years in this prospective, multinational EUSTAR Study.
The median modified Rodnan skin scores (mRSS) peaked 1 year after RP onset with an average score of 15 points. The 1-year probability of developing an mRSS ≥2 in the arms and legs was 69% and 25%
Twenty-five percent of patients developed diffuse cutaneous involvement in the first year after RP onset and increased to 36% during the next 2 years and only 6% developed diffuse cutaneous SSc thereafter.
The probability to digital ulcerations (DUs) increased over time to a maximum of 70% at the end of the 10-year observation. Risk factors for diffuse cutaneous SSc were the presence of anti-RNA polymerase III autoantibodies, antitopoisomerase autoantibodies and male sex. The main risk factor associated with incident DUs was the presence of antitopoisomerase autoantibodies.
Disclosures
The author has no conflicts of interest to disclose related to this subject
Add new comment