Diffuse Alveolar Hemorrhage in Lupus Reviewed
Save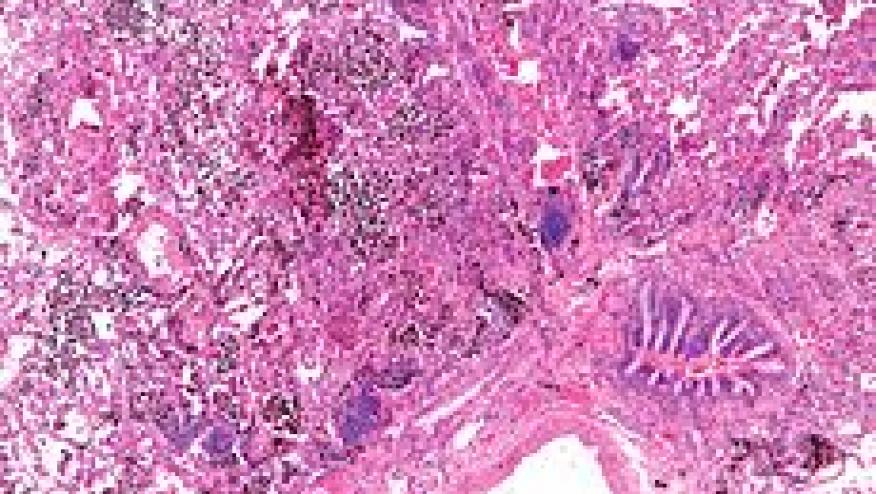 Diffuse alveolar hemorrhage (DAH) is a rare but catastrophic complication of systemic lupus erythematosus. Presentations are usually acute and the potential for significant morbidity and mortality risk mandates early diagnosis and aggressive interventions.
Kazzaz and colleagues identified 22 cases of DAH in a cohort of approximately 1000 lupus patients, and compared them to 66 controls from the same cohort. More then half (59%) were diagnosed with DAH within five years of their lupus diagnosis.
Several features were more common in patients with DAH: thrombocytopenia, cardiac valve disease, low C3, low C4, leukopenia, neuropsychiatric features, hemolysis, arterial thrombosis, lupus anticoagulant, and secondary APS. Only a history of thrombocytopenia and low C3 remained independent risk factors on multivate analyses. DAH is not a hemorrhagic condition as only 2 patients had platelet counts
All patients were treated with immunosuppressive therapy, including combinations of corticosteroids, plasmapheresis, cyclophosphamide, rituximab and mycophenolate mofetil. Although all 22 patients survived their initial DAH, their long-term survival, including death, was significantly worse than controls. 
Another recent study by Ednalino and coworkers reported a systematic review to assess outcomes and the effectiveness of different therapies for DAH. They identified 140 SLE patients and found survival to be 61% from the 174 DAH episodes reported. Survival trends appear to have increased from 25% in the 1980s to 67% in the current decade. (Citation source: http://t.co/dQtpK1kDS1)
Treatments employed included corticosteroids (nearly all) and cyclophosphamide (in 55%). Plasmapheresis (in 31%) did not appear to be associated with survival. There are no randomized trials and the authors stressed that these results need to be interpreted with caution.
Nevertheless, diffuse alveolar hemorrhage in SLE still carries a high risk of mortality and the need for immediate aggressive therapy is great. They believe that Increased use of cyclophosphamide may be associated with better survival.
Disclosures
The author has no conflicts of interest to disclose related to this subject
Add new comment