FUTURE 5 - Secukinumab and Less Radiographic Progression in Psoriatic Arthritis
Save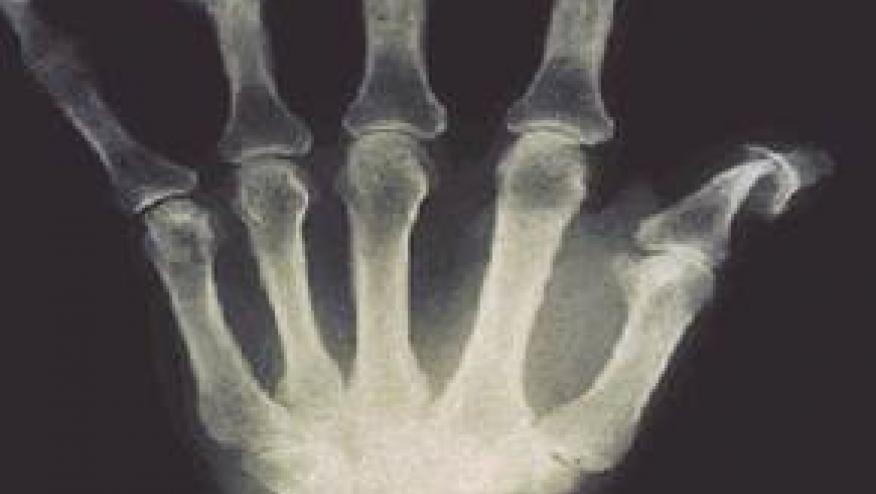 The FUTURE 5 trial studied the effect of secukinumab (SEC) on radiographic progression through 52 weeks in patients with active psoriatic arthritis (PsA) and found that SEC was clinically and radiographically superior to placebo (PBO).
Patients received s.c. secukinumab 300 mg load (300 mg), 150 mg load (150 mg), 150 mg no load regimens or placebo at baseline, at weeks 1, 2 and 3 and every 4 weeks starting at week 4. The majority (87%) of patients enrolled at baseline remained in the study for 52 weeks.
By week 52, the proportion of patients without radiographic progression (change vdH-mTSS ⩽0.5) was 91.8, 85.2 and 87.2% in 300, 150 and 150 mg no load groups, respectively, at week 52.  During the PBO controlled portion of the study (up to week 24), those on SEC had less change in their modified total Sharp score (mTSS) - +0.2, +0.13, -0.1 (respectively) compared to PBO (+0.5 mTSS Units). 
At week 52, the ACR20 response was 68.9, 64.1 and 65.8% in secukinumab 300, 150 and 150 mg no load groups, respectively.
Regardless of whether a loading regimen was used, SEC demonstrated a radiographic protective effect during this 52 week trial. Similar benefits were seen if patients were previously exposed to anti-TNF therapies.
Disclosures
The author has received compensation as an advisor or consultant on this subject
Add new comment