Hyperuricemia Predisposes to Coronary Artery Disease in Men
Save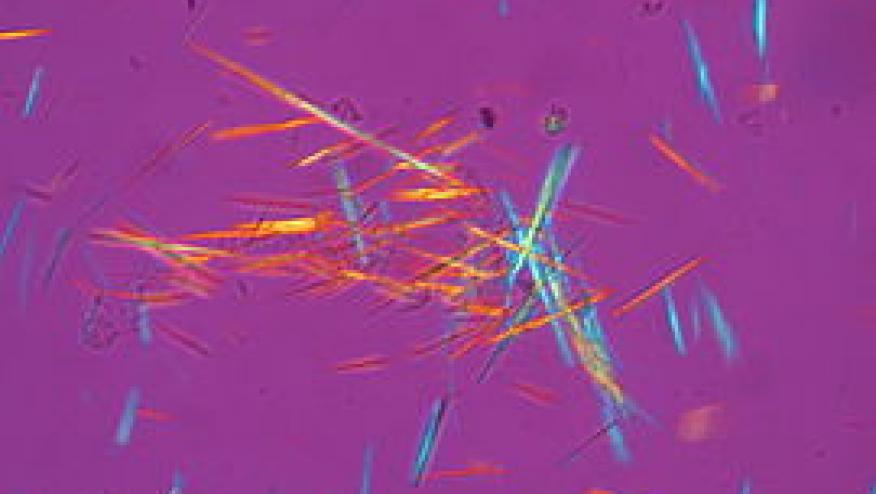 There are numerous associations between hyperuricemia and cardiovascular disease (CVD). An analysis of the Swedish SCAPIS Pilot study shows that higher levels of serum urate (SU) are associated with an increase in coronary artery calcification (CAC) score in men but not in women. SU is not associated with common carotid intima-media thickness (CIMT), and carotid plaque scores in either men or women.
Swedish CArdioPulmonary bioImage Study (SCAPIS) Pilot cohort (N = 1040; 48.8% males) is a population based cohort study to examine CVD risk and prediction in 30,000 participants in the age range of 50-64 years.  
Analysis of predictive factors showed showed no differences between males and females with regard to age, BMI, education level, smoking, physical activity, hs-CRP, hypertension, and dyslipidemia.
CAC (score > 0) and diabetes were both twice as common in men than in women (58% vs 26% and 8% vs 4%, respectively).
Higher SU quartiles (in both sexes) were associated with BMI, hs-CRP, and the prevalence of hypertension, and in women, they were also associated with the prevalence of dyslipidemia.
The three upper quartiles of SU (>308μmol/L) were linked to higher CAC scores in men, when adjusting for CVRFs, but not in women. CIMT and carotid plaques showed no correlation to SU in either sex.
It appears that the vascular effects of SU differ in men and women.
Disclosures
The author has no conflicts of interest to disclose related to this subject
Add new comment