Inflectra Biosimilar Ships in Late November 2016
Save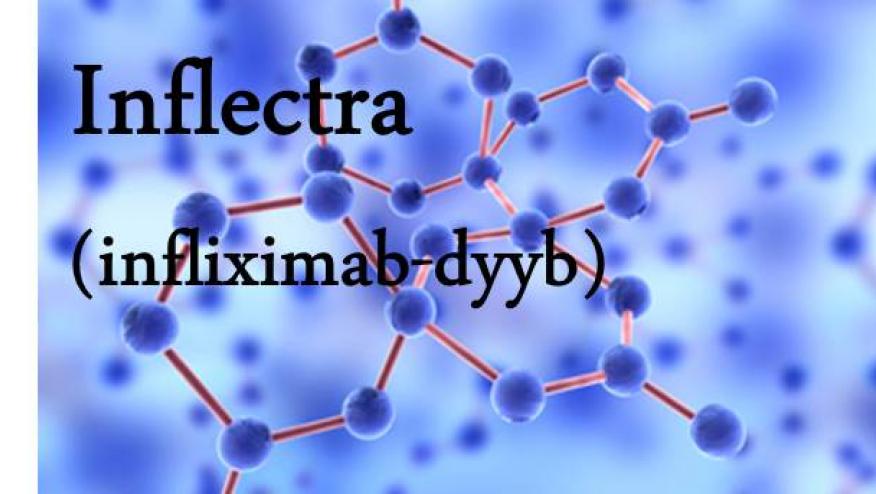 Pfizer has announced it will ship its new FDA-approved biosimilar, Inflectra, in late November and that it will be priced at a15 percent discount to current wholesale prices.
Inflecta's generic name is infliximab-dyyb.  This same agent is already available in Europe. This would be the first biosimilar TNF inhibitor to become available in the United States.
Remicade has been a highly profitable biologic. The Wall Street Journal estimates Remicade U.S. sales to have been $4.5 billion in 2015.  Moreover, the introduction of the biosimilar Inflectra could result in at least a $1 billion in Remicade sales for 2017. (Citation source: http://buff.ly/2e2AXLd)
Issues surrounding the introduction include the magnitude of the discount and interchangeability.
While many projected a 20-30% savings for new TNFi biosimilars, Inflectra's 15% discount is less than that. It's unclear if that amount is enough incentive to engender favorable tiered status with payors or with patients and physicians who have a long history of using Remicade.  
J&J says the average price paid for Remicade, after discounts, is 30% less than the list price, and nearly half of commercially insured patients don't have a copay under their medical benefits. It's unclear if Pfizer will be providing the same patient assistance programs that J&J did with Remicade.
Lastly, it remains to be seen if patients will be voluntarily changed to Inflectra or have to deal with mandated insurer preference for the cheaper biosimilar.  It's likely this issue of interchangeability will be challenged by physicians or legislators.
Disclosures
The author has no conflicts of interest to disclose related to this subject
Add new comment