Noninfectious Proximal Aortitis Needs Serial Follow-ups
Save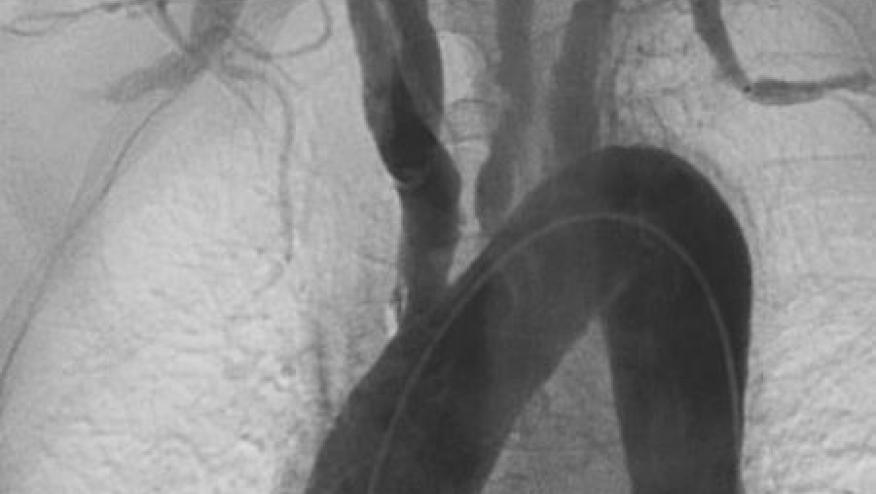 A Cleveland Clinic review of patients undergoing thoracic aortic surgery (1996‐2012) identified 196 patients with histopathology‐proven non‐infectious aortitis. The majority of these patients had a recognized systemic disorder, and serial assessments and imaging is crucial to an accurate diagnosis.
In this cohort, diagnoses (giant cell arteritis [GCA], Takayasu's arteritis [Tak], clinically‐isolated aortitis [CIA], or Other), were determined at the time of surgery.
Most patients were older (age 65.6 years), female (67%) and Caucasian (90.3%).  Diagnoses at surgery included:
CIA 66%
GCA 21%
TAK 7%
other systemic inflammatory diseases 6%.
During mean follow up of 56.2 months, 19% of CIA patients developed new symptoms, 45% developed new radiographic vascular lesions, 40% underwent additional vascular surgery, and 9 (12%) died.
Eleven of 73 patients (15%) initially classified as CIA developed features of a systemic disease, most often GCA.
The majority of patients (66%) with histopathology‐proven aortitis have CIA at the time of surgery. CIA patients infrequently report new symptoms over time, but new vascular lesions requiring surgery commonly occur.
Long term follow‐up (including large vessel imaging) is strongly advised for all aortitis patients.
Disclosures
The author has no conflicts of interest to disclose related to this subject
Add new comment