AAOS Clinical Practice Guideline for Knee Osteoarthritis
Save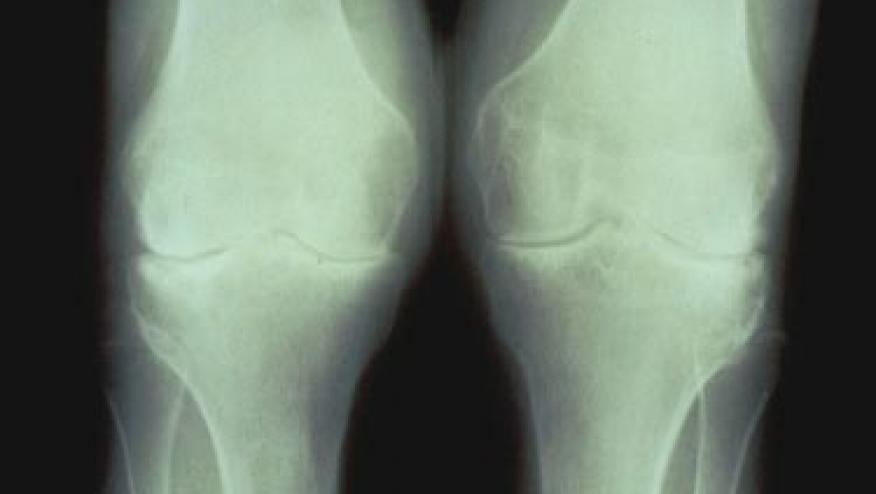 The American Academy of Orthopaedic Surgeons (AAOS) has published their Clinical Practice Guideline (CPG) for Management of Osteoarthritis of the Knee (Non-Arthroplasty); updating 19 of the 29 evidence-based recommendations and focuses on nonsurgical treatmentss to provide pain and patient function.
OA is a leading cause of physical disability that affects nearly 33 million Americans, especially those over age 50 years. 
The CPG was developed by collaborative efforts between representatives from the American Association of Hip and Knee Surgeons, The Knee Society, the American Academy of Family Physicians, the American Physical Therapy Association, the Arthroscopy Association of North America, the International Cartilage Repair Society, the American Medical Society for Sports Medicine, and the American Society of Regional Anesthesia and Pain Medicine.
The guideline recommends symptomatic OA of the knee receive one of the following analgesics for pain (unless there are contraindications): 
Acetaminophen (not to exceed 3,000 mg per day)
For short-term pain relief, intra-articular corticosteroids
Oral anti-inflammatory drugs (NSAIDs)
AAOS did not recommend the following treatments (no or limited evidence):
Custom made lateral wedge insoles
Glucosamine and/or chondroitin sulfate or hydrochloride
Needle lavage (aspiration of the joint with injection of saline) and/or debridement
A more complete listing of recommendations for OR against certain interventions is show below:
| | |
| --- | --- |
|  Evidence In Favor |  Evidence Against |
|  Acetaminophen |  lateral wedge insoles |
|  Intra-articular steroids |  Braces |
|  Topical/oral NSAIDs |  Dietary supplements (tumeric, glucosamine) |
|  Supervised exercise |  Massage |
|  Self management |  Laser treatment |
|  Patient education |  Acupuncture |
|  Weight loss |  TENS |
|  Neuromuscular exercise |  Extracorporeal shock wave therapy |
|  Tramadol |  Platelet-rich plasma therapy |
|  Hyaluronic acid |  Denervation therapy |
|  Partial menisectomy |  Lavage/debridement |
|   |  Tibial osteotomy |
|   |  Dry needling |
|   |  Free Floating Interpositional Devices  |
Disclosures
The author has no conflicts of interest to disclose related to this subject
Add new comment