ACR 2023 – Day 4 Report
Save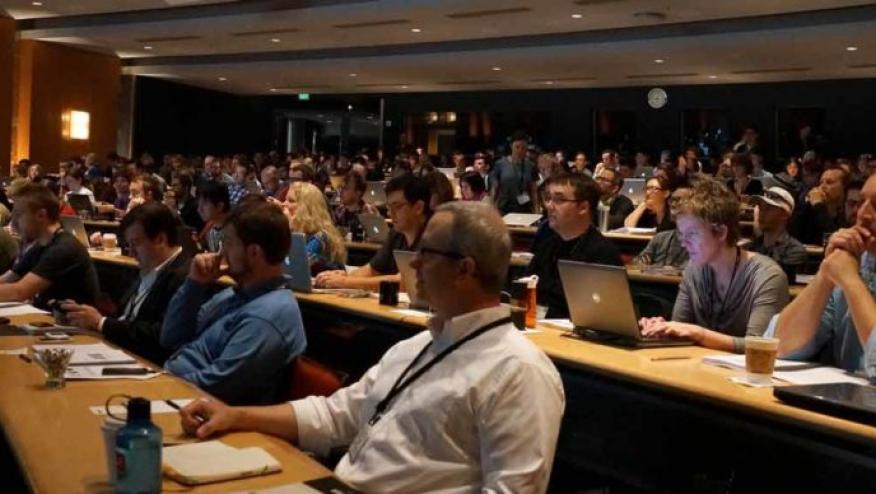 The last day at ACR23 was a ghost town as most left, largely because there was limited programming on the fourth and final day. The main attraction on Day 4 was the late-breaking abstract – oral presentations.  Here's a list of the late breakers; below, I provide commentary on the ones that caught my attention.
Wednesday, November 15, 2023 – LATE-BREAKING ABSTRACTS
L17 - Safety, Tolerability, and Exploratory Efficacy of Afimetoran, a TLR7/8 Inhibitor, in Patients with Cutaneous Lupus Erythematosus: A Phase 1b Randomized, Double-Blind, Placebo-Controlled Study. Fareeda Hosein, MD, MBA
Toll-Like Receptor Targeting in Lupus (Abstract L17).  This late breaker showed the safety and efficacy of Afimetoran, an oral TLR7/8 inhibitor, in an early phase Ib trial performed in 13 ANA+, SLE patients with biopsy proven cutaneous LE (CLE and a CLASI-A score > 6.  Discoid or SCLE was present in 11 patients and six had acute LE skin disease. There were no deaths or serious AEs or serious infectious events. Placebo patients (n=5) had no response, while those on Afimetoran (n=8) had a significant reduction in CLASI-A score by week 4, through till week 20. Improvement was associated with a reduction in interferon signature as well. This is a first in class, novel inhibitor of TLRs thought to be involved in alpha interferon generation. 
L15 - AR882, an Efficacious and Selective URAT1 Inhibitor for Patients with Chronic Gouty Arthritis and Subcutaneous Tophi: Results from a Global, Prospective, Proof-of-Concept Trial Using Dual Energy Computed Tomography  Robert T. Keenan, MD, MPH
L16 - Withdrawal of Immunosuppressant and Low-dose Steroids in IgG4-RD Patients with Stable Disease (WInS IgG4-RD): An Investigator-initiated, Multi-center, Open-label, Randomized Controlled Trial.  Linyi Peng
L18 - Immune-metabolic Heterogeneity and Clinical Implications in Primary Sjogren's Syndrome Revealed by Molecular Classification of Salivary Glands. Huji Xu.
L19 - A Phase 3 Study of Repeat Injection of TLC599 in Osteoarthritis of the Knee: Benefits to 52 Weeks. David Hunter, PhD, MBBS, FRACP
:L20 - Telitacicept, a Human Recombinant Fusion Protein Targeting and Neutralizing B Lymphocyte Stimulator (BlyS) and a Proliferation-Inducing Ligand (APRIL), in Rheumatoid Arthritis (RA) Patients with an Inadequate Response to Methotrexate (MTX): A Randomized, Double-Blind, Phase 3 Study. Qing Zuraw, MD, MPH, MBA
B cell Targeting with Telitacicept in RA (L20).  Wang et al presented results of a phase III trial of telitacicept (TELI), a fusion protein that targets both BlyS and APRIL on B cells. This was previously studied in lupus and Sjogrens with reported success. In this placebo controlled trial, MTX-IR patients were given either PBO (n 116) or TELI (n 360) with the primary endpoint being ACR20 at week 24.  Roughly 90% completed the blinded portion of the trial. TELI demonstrated a significantly better ACR Response (60% vs. 27%; p> 0.001) at week 24, Similarly ACR 50 (21% vs. 6%), ACR70 and radiographic (mTSS) outcomes were superior for TELI patients. There were serious infections (~2-3%) with both treatment groups. This drug is commercially available only in China and these results were limited to a Chinese RA population.  Further study in multinational cohorts is needed.
Disclosures
The author has received compensation as an advisor or consultant on this subject