ACR20 – Day 1 Report
Save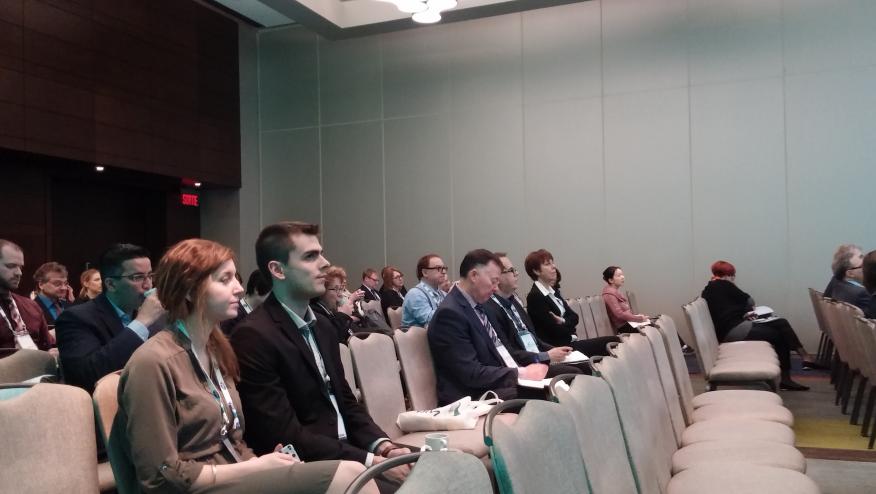 Friday was the first full day of scientific sessions at the 2020 Virtual ACR/ARP meeting. Here are a few of my highlights from day one:
Safety of Recombinant Zoster Vaccine (RZV) (Abstract 0452)
This study evaluated the safety of the new, inactive RZV of 622 rheumatology patients from the Cleveland Clinic.  While the new RZV is an inactive vaccine that could potentially be given to autoimmune patients, it does have highly immunogenic adjuvant (ASO1B) and has not been studied in autoimmune or immunosuppressed patients.  Yet, there have been few controlled reports attesting to the safety of this 2 shot RSV regimen in rheumatic patients.  The CCF retrospectively studied 622 rheumatic disease patients who received the RZV to assess the frequency of disease flares.  The average patient age was 67 yrs., and they had a median follow-up of 36 weeks.  They noted among the 359 IMID patients 16% flared, with 34/59 flaring after 1st dose (time to flare 31days) and 17/59 flaring after the 2nd dose.  Only 8/59 flared after both doses. Flares were most common in rheumatoid arthritis patients and 45% of these flares were treated with steroids. Interestingly, patients on steroids were twice as likely to have an RSV associated flare (HR 2.4).  Thus it appears RZV use in rheumatic patients is safe, but there is a modest risk of flare after vaccination, especially amongst those receiving glucocorticoids.   
The Great Debate: Janus Kinase Inhibitors Should/Should Not Be Used Before Biologics After Methotrexate Failure in RA (Session 2F008)
This was a lively discussion featuring Dr. Vibeke Strand (for JAK) and Dr. Mike Weinblatt (for TNFi). Dr. Strand too the position that we should use our most effective therapy early and that JAK inhibitors (JAKi) work quickly, have been superior to MTX and adalimumab (in some studies) and have an acceptable Safety profile. Dr. Weinblatt held that TNF inhibitor (TNFi) have been a proven cornerstone in therapy any may have a safety advantage over JAKi, especially in young women were pregnancy is possible.  The VTE risk is smaller with TNFi than with JAKi and lastly, use of the Shingrix vaccine ("everyone going on a JAK should be vaccinated") has not been studied in RA patients.  The audience favored Dr. Weinblatts view that after methotrexate
Outcomes of Coronavirus Disease 2019 Infection Among Patients Living with Rheumatic Diseases: A Matched Cohort Study from a US Multi-Center Research Network (Abstract 0430)
The Plenary session featured Dr. Kristin D'silva who reviewed their study of claims analysis of systemic autoimmune rheumatic disease (SARD) patients and how they faired when infected with COVID-19. Among 716 SARD COVID infected patients they found a higher frequency of comorbidities (HTN, DM, CKD, Asthma) compared with non-SARD COVID patients.  The SARD group  were mostly RA (45%) and SLE (18%).  4 months after the pandemic onset they found that SARD patients had significantly higher rates of  hospitalization (RR 1.23), ICU (RR 1.75), mechanical ventilation (1.77) and acute kidney injury (1.83) but not death. When the analysis was extended to 6 mos the same findings were seen, but now SARD patients had a higher risk of venous thromboembolism (HR 1.74).  There seemed to be improvement in mechanical ventilation risk over time and there should be concern about SARD patients developing VTE during COVID-19 infection. 
Disclosures
The author has no conflicts of interest to disclose related to this subject
Add new comment