AURORA-1: Voclosporin Efficacy in Lupus Nephritis
Save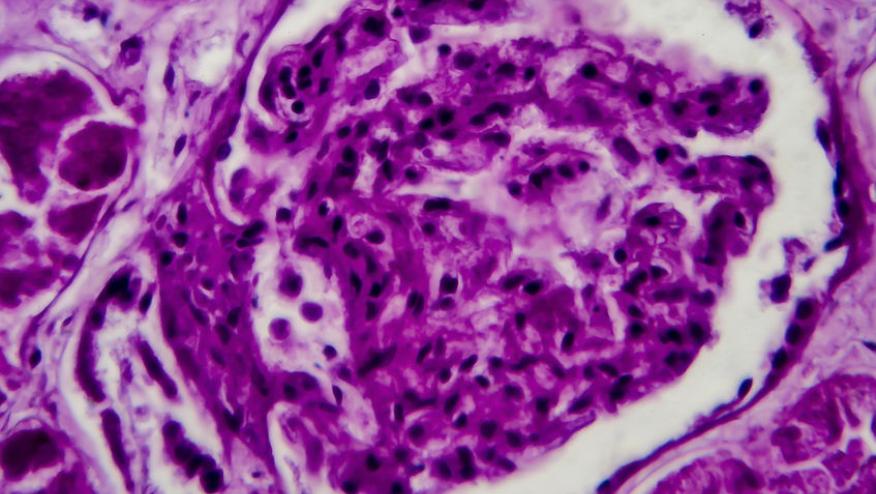 Lancet has published the results of the AURORA-1 trial, wherein the calcineurin inhibitor, voclosporin, was tested in a placebo controlled trial of lupus nephritis and shown to be effective at inducing a complete renal response.
This phase 3, 52-week, trial assessed the efficacy and safety of voclosporin in patients with biopsy proven lupus nephritis (class III, IV, or V GN). Patients were maintained on background mycophenolate mofetil (1 g twice daily) and oral steroids (with a scheduled taper.  Patients were randomized to receive oral voclosporin (23·7 mg twice daily) or placebo. The primary endpoint was complete renal response at 52 weeks defined as a composite of urine protein creatinine ratio of 0·5 mg/mg or less, stable renal function, no need for rescue medication, and successful weaning of prednisone down to < 10 mg prednisone per day. 
A total of 357 patients were randomized. The week 52 primary endpoint (complete renal response) was achieved by:
Voclosporin 41% 
Placelbo - 23% (p<0·0001).
Serious adverse events were balanced between groups (21% vs 21%) - this included 7 cases of pneumonia with voclosporin and 8 cases with PBO.
There were 6 deaths during the study (1 voclosporin; 5 PBO).
The combination of voclosporin and MMF was effective and as safe as placebo in biopsy proven lupus nephritis patients. 
Disclosures
The author has no conflicts of interest to disclose related to this subject
Add new comment