Cancer Risk with Scleroderma
Save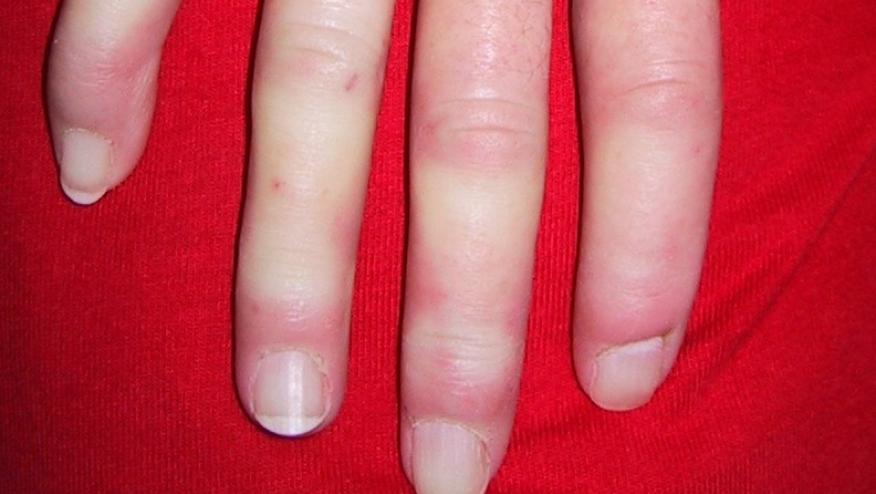 Spanish Scleroderma Registry examined a large cohort of systemic sclerosis (SSc) patients showing an increased cancer risk, especially breast, lung, hematologic and colorectal cancer.
The registry included 1930 patients with SSc and were compared to a matched general population to derive the standardized incidence ratios (SIRs) and independent cancer risk factors.
They identified 206 patients with cancer; with increased risks for:
All cancers (SIR 1.48, 95% CI 1.36–1.60; P < 0.001)
Lung cancer (SIR 2.22, 95% CI 1.77–2.73; P < 0.001)
Breast CA (SIR 1.31, 95% CI 1.10–1.54; P = 0.003)
Hematological CA (SIR 2.03, 95% CI 1.52–2.62; P < 0.001
Risk factors for cancer included: older age at SSc onset (OR 1.22), primary biliary cholangitis (OR 2.35), interstitial lung disease (ILD) and forced vital capacity <70% (OR 1.8). Conversely,  anticentromere antibodies were associated with a lowered the Cancer risk (OR 0.66; 0.45–0.97; P = 0.036).
Several other large cohort studies have shown similar results. An Australian study of 1727 SSc patients also showed an increased cancer risk (SIR 2.15; CI 1.84‐2.49), primarily breast CA , melanoma, hematological & lung. cancer.  Cancer risk was also higher with RNAP III antibodies, calcium channel blockers and ILD.
Similarly, a study from the Canadian Scleroderma Research Group registry of 1481 SSc patients, saw a low frequency of cancer diagnosed within 2 years (1.35%), 3 years (2.1%) and 5 years (3.5%) with most of these being breast, gynecologic or hematologic cancers. This study found a cancer risk associated with topoisomerase I (OR 3.43) and  U1-RNP antibodies (OR 5.54), but not RNA polymerase III antibodies. 
ADD THE FIRST COMMENT
Disclosures
The author has no conflicts of interest to disclose related to this subject