Cardiovascular Disease Precedes ANCA-associated Vasculitis
Save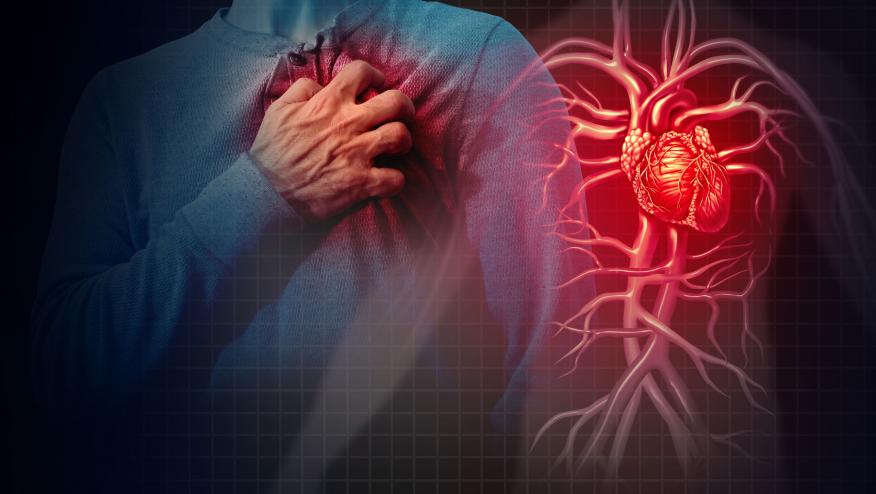 A nested case–control study from the Danish Nationwide Registries finds an increased risk of cardiovascular (CV) disease in the months preceding diagnosis of ANCA-associated vasculitis (AAV).
Patients with granulomatosis with polyangiitis and microscopic polyangiitis were identified through the Danish Nationwide Registries (1996 to 2021) and matched 1:3 with age- and sex-matched controls without AAV. They identified major adverse cardiovascular events (MACE), ischaemic heart disease, coronary angiogram, heart failure, venous thromboembolism, atrial fibrillation, ischaemic stroke, pericarditis and ventricular arrhythmias/implantable cardioverter defibrillator implantation/cardiac arrest (VA/ICD/CA) within 12 months, 6 months, 3 months, 2 months and 1 month before the diagnosis date.
A total of 2371 AAV patients (median age 63 years, 53.7% male) were compared with 7113 controls.
In the 12 months prior to the index date a higher prevalence of CV outcomes (10.3%) and MACE (2.4%) was seen in AAV, compared with to controls (3.8%, and 1.3%, respectively. Thus a 3 fold (HR 3.05) and 2 fold (HR 1.98) higher rate was of CV disease was evident 12 mos. prior to diagnosis. 
The highest risk of CV outcomes was seen at 1 month prior to index date (HR 10.73 CV and HR 5.78 MACE).
The risk of CV disease should be promptly assessed and considered with each new diagnosis of AAV disease.
Disclosures
The author has no conflicts of interest to disclose related to this subject