ICYMI: Adalimumab Addition vs. Methotrexate Escalation in Psoriatic Arthritis
Save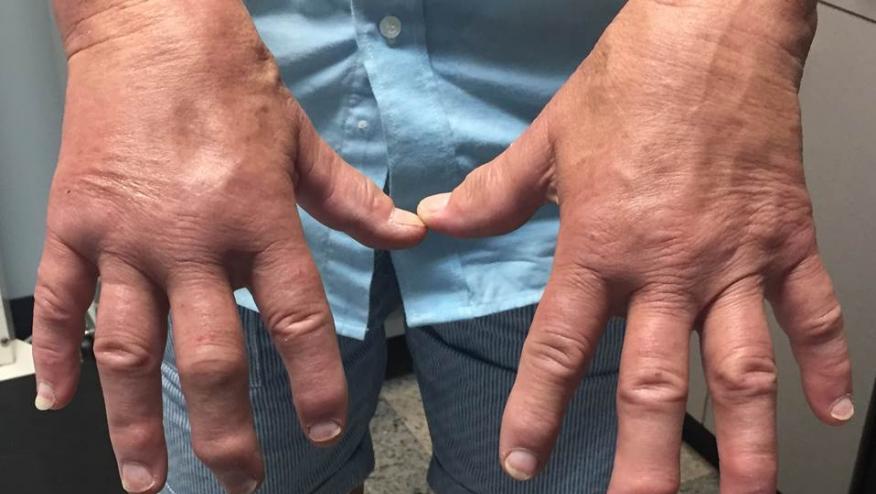 Editor's note: This article originally appeared on March 21, 2022. 
An interesting study in Lancet Rheumatology shows that psoriatic arthritis patients not responding to methotrexate alone can respond after adding or escalating adalimumab (ADA) on top of methotrexate (MTX) to reach minimal disease activity (MDA) response. 
The CONTROL study was a phase 4, randomised, two-part, open-label study where in active, biologic-naive PsA patients were treated with MTX 15 mg or less per week.  Nonresponders were then randomized to either either ADA 40 mg EOW plus MTX 15 mg every week or MTX escalation up to 25 mg every week (escalated methotrexate group). The primary endpoint was a MDA response at 16 weeks.  In the 2nd part of the study, nonresponders (non-MDA)had their therapy (either ADA weekly or ADA added EOW to MTX only) escalated until 32 weeks.
A total of 245 PsA patients were enrolled and 227 completed part 1 and entered part 2.
A 16 week MDA response was better achieved by the ADA plus MTX group (41% vs 13%) compared to the MTX escalation group (p<0·0001).  Efficacy responses were maintained (80% in ADA+MTX and 67% of MTX escalate) through 32 weeks for patients who reached MDA. 
Among ADA non-responders, escalation of weekly ADA resulted in 30% MDA responses at 32 weeks.
Among MTX non-responders, the addition of ADA resulted in 55% reaching a MDA response at week 32.
No new safety signals were identified.
This study suggests it would be wiser to add adalimumab, over escalating methotrexate, in PsA patients not responding to an initial methotrexate course.
Disclosures
The author has no conflicts of interest to disclose related to this subject