Platelet-Rich Plasma Injections Fail in Ankle Osteoarthritis
Save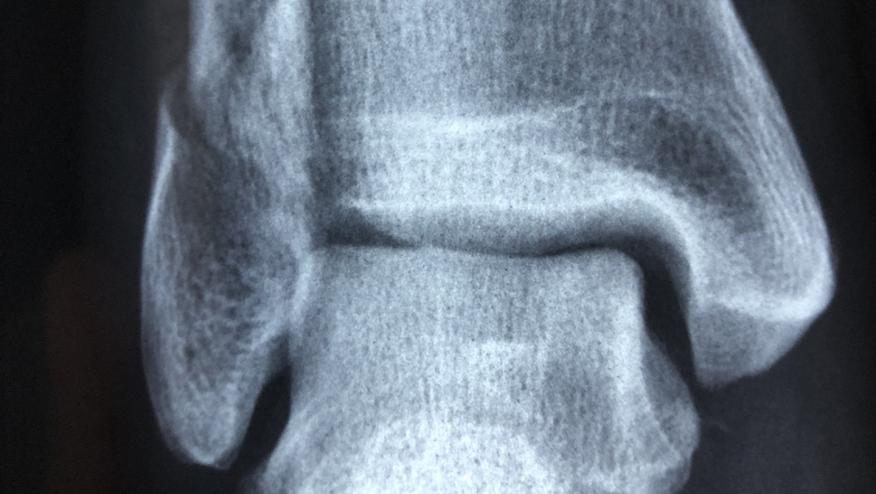 A controlled trial of intra-articular platelet-rich plasma (PRP) injections into the ankle of osteoarthritis (OA) patients failed to improve ankle symptoms and function when compared to placebo injections - yet another trial showing that intraarticular injections are seldom beneficial.
This randomized clinical trial was done at 6 sites in the Netherlands and included 100 ankle OA patients, with VAS pain > 40 (0-100 scale) and imaging evidence of tibiotalar joint space narrowing. Patients were randomized to receive ultrasonography-guided intra-articular injections of either PRP (n = 48) or placebo (saline; n = 52) and studied over 26 weeks. The primary outcome measure was the American Orthopaedic Foot and Ankle Society score (range, 0-100; higher scores indicate less pain and better function) over 26 weeks.
Approximately 3.4% of adults have ankle (tibiotalar) OA, with ankle OA being more common than hip/knee OA in younger patients; for whom a nonsurgical intervention would be advantageous. 
The mean American Orthopaedic Foot and Ankle Society score improved by 10 points in the PRP group (from 63 to 73 points [95% CI, 6-14]; P < .001) and 11 points in the placebo group (from 64 to 75 points [95% CI, 7-15]; P < .001). The adjusted between-group difference over 26 weeks was not significant. There were no significant safety signals. 
Intra-articular PRP injections does not appear to be any more efficacious than intra-articular placebo injections.
Disclosures
The author has no conflicts of interest to disclose related to this subject
Add new comment