Psoriatic Arthritis Responds to Tyk2 inhibition with Deucravacitinib
Save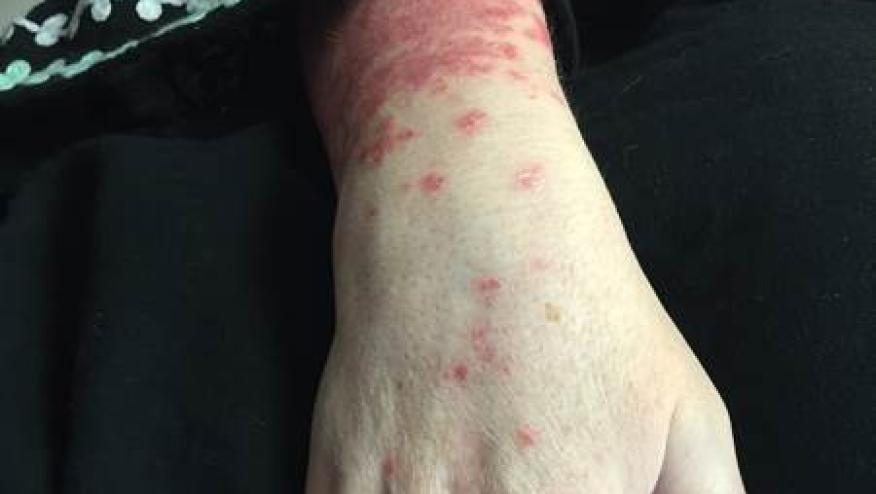 Deucravacitinib, a selective tyrosine kinase 2 (TYK2) inhibitor, was studied in a phase II trial of active psoriatic arthritis (PsA) patients and shown to be effective and safe.
This double-blind, phase II trial, enrolled 203 patients with active PsA and randomised them to either placebo, deucravacitinib 6 mg once a day or 12 mg once a day. The primary endpoint was the ACR-20 response at week 16.
ACR-20 responses were significantly higher with DEUC 6 (52.9%, p=0.0134) and 12 mg (62.7%, p=0.0004) compared to placebo (31.8%) at week 16. Other secondary endpoints were similarly improved with both deucravacitinib doses (HAQ-DI, SF-36, PASI75).
Adverse events (AEs) were few (≥5%) and included nasopharyngitis, URI, sinusitis, bronchitis, rash, headache and diarrhea. There were no serious AEs; and no increase in herpes zoster, opportunistic infections or major adverse cardiovascular events. 
Phase 3 DEUC trials in psoriasis have also proven effective; and now we have encouraging results with PsA. At this point it is unknown if Tyk2 inhibition will carry the same risks and concerns see with the other JAK inhibitors, but there was an increased number of H. zoster infections for those on DEUC.  Further development of this TYK2 inhibitor is warranted.
Disclosures
The author has received compensation as an advisor or consultant on this subject
Add new comment