Relevance of Raynaud's in Systemic Sclerosis
Save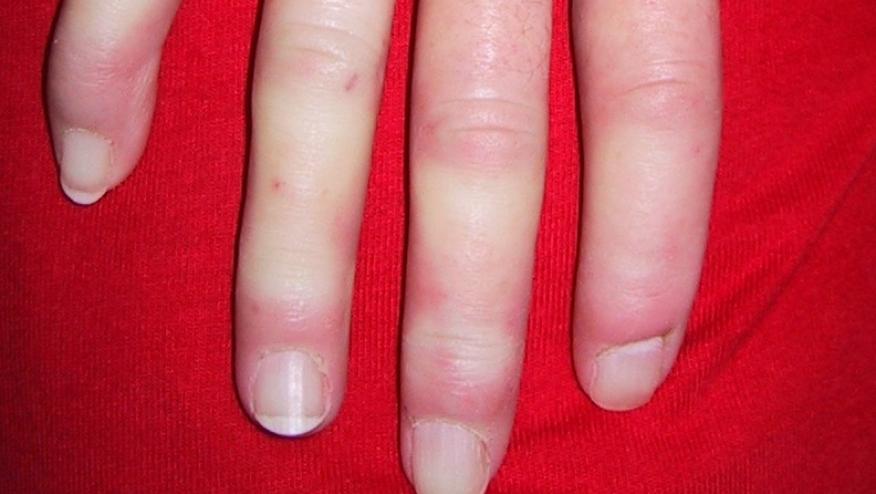 Raynaud's phenomenon (RP) is integral to the diagnosis and management of systemic sclerosis (SSc) patients; a recent analysis suggests that RP should be characterized based on color change and the presence of other symptoms to know whether RP portends more serious manifestations.
From three continents, 747 SSc patients were surveyed and analysed as part of PASRAP (Patient Survey of experiences of Raynaud's Phenomenon). They assessed symptoms at RP attacks and in between - specifically asking about pain, digital color change, sensory symptoms, and impaired function. This study looked at RP and digital color change, symptoms and persistent color change in between attacks. They found:
Isolated colour change was rare (6%)
Digital ulcers were more common in SSc-RP with sensory symptoms (42.1% vs. 24.1%, P=0.057)
Digital ulcers were more likely to receive phosphodiesterase-type 5 inhibitors (22.5% vs. 10.3%%, P=0.124).
38% had persistent color change between Raynaud's attacks. Persistent color change increase odds of pulmonary arterial HTN (15.2% vs. 7.5%, P=0.057)
SSc-RP with color change and symptoms or persistent color changes had more vascular complications of SSc and more vascular therapies. 
Disclosures
The author has no conflicts of interest to disclose related to this subject
Add new comment