Spesolimab, an IL-36 Blocker, in Pustular Psoriasis
Save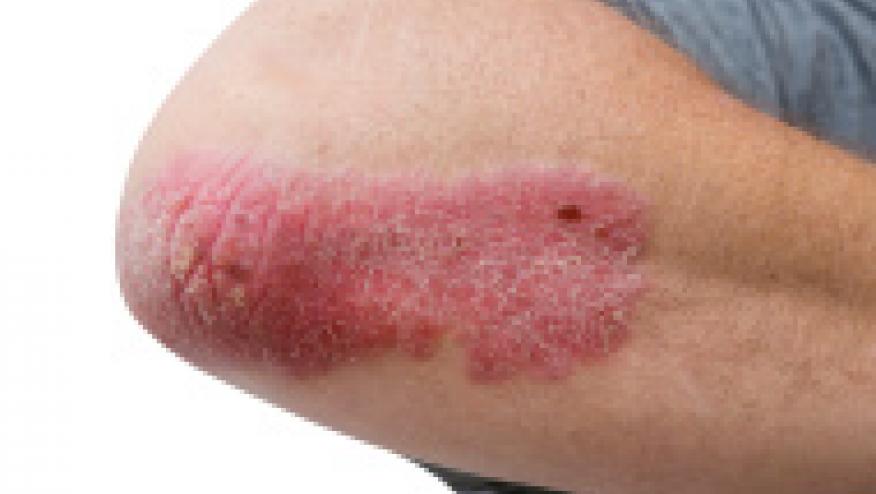 The NEJM has published the results of a phase 2 randomized trial showing that the use of an interleukin-36 receptor inhibitor, spesolimab, resulted in rapid improvement of generalized pustular psoriasis (at 1 week), but that adverse events and infections were of concern with 12 weeks of followup.  
Numerous approved biologics have been targeted TNF, IL-12, IL-23 and IL-17.  Another implicated moleclue in psoriasis is interleukin-36, which leads to the upstream induction of the IL-17/IL-23 pathway and whose inhibition has been shown to be effective in animal models of psoriasis and inflammatory bowel disease. Spesolimab, is a humanized anti–interleukin-36 receptor monoclonal antibody, has been studied in the treatment of generalized pustular psoriasis (GPP) flares.
This phase 2 trial included 53 patients with a GPP flare were randomized 2:1 to either a single 900-mg intravenous dose of spesolimab or placebo and then both groups could receive an open-label dose of spesolimab on day 8, or after day 8, and were followed for 12 weeks.  The primary end point was a Generalized Pustular Psoriasis Physician Global Assessment (GPPGA) pustulation subscore of 0 (range, 0 [no visible pustules] to 4 [severe pustulation]) at the end of week 1. 
High GPPGA pusulation scores (3) were seen at baseline in 46% of spesolimab patients and 39% of placebo patients.
After week 1 of spesolimab, 54% had a pustulation subscore of 0 (compared to only 6% in the placebo group) (P<0.001).  Using less stringent improvement (GPPGA score of 0 or 1) spesolimab was still superior to placebo (43% vs 11%; P=0.02).
There were few drug related adverse events with spesolimab (2), 1 being a drug-induced hepatic injury.  Infections in the first week were seen in 17% of the spesolimab group, and 47% by week 12. Antidrug antibodies were seen in nearly half (46%) spesolimab treated patients.
A larger and longer study is needed to fully evaluate the benefit risk profile of IL-36 inhibition with spesolimab in patients with pustular psoriasis.
Disclosures
The author has no conflicts of interest to disclose related to this subject
Add new comment