Starting Febuxostat During an Acute Gout Flare
Save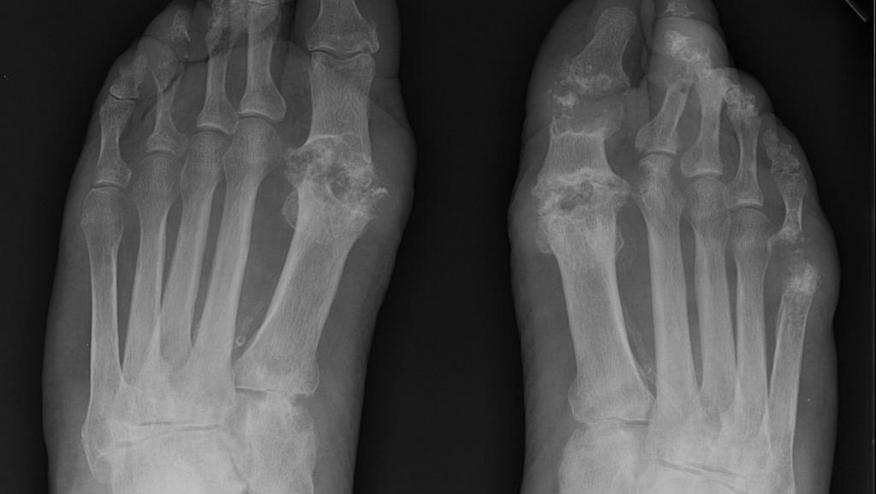 A randomized controlled trial in gout patients has shown that starting febuxostat during an acute gout flare was without ill-effects and did not prolong the gouty attack.
A multicenter, randomized, placebo-controlled, trial enrolled 140 gout patients with an acute gout flares within 72 hrs and randomized (1:1) them to either placebo or febuxostat (40 mg/day). Acute gout was also managed with diclofenac (150 mg/day) for 7 days and then open-labelled on the eighth day.
For gout attacks the mean time to resolution was 6.0 days for placebo and 6.5 days for febuxostat group (P = 0.578).
Gout resolution within 7 days was 84% for the placebo group and 77% for the febuxostat group (P = 0.284).  Otherwise there were were no significant differences in joint pain, swelling, tenderness and erythema scores at days 1, 3, 5 and 7.
The only significiant difference was the mean serum uric acid levels were lower on day 7 in the febuxostat group (507 PBO and 362 μmol/febuxostat; P = 0.000). 
Starting febuxostat during an acute gout attack (especially in those with recurrent gout) appears to be adviseable and does not prolong the duration of acute flares.
Disclosures
The author has no conflicts of interest to disclose related to this subject
Add new comment